This article is more than 1 year old
Who killed Pebble? Easy: The vulture capitalists
DIY hero made Faustian pact. Now his company is dead
Comment We just didn't know it at the time, but Pebble's fate was sealed in May 2013 when it surrendered control to outsiders who saddled it with debt.
Yesterday Pebble's new owner Fitbit lost no time in closing down the operation, not merely snuffing out any prospect of new products, but warning Pebble owners that they're not going to get any more love or updates.
Fairly soon, even the Pebble you have will stop working. What a way to treat your customers.
Notch another one up for the geniuses of Sand Hill Road. Without "help" from Silicon Valley VCs, Pebble could still be in the game: independent, and with a future. The founder certainly appeared to think so.
"We're going to be wearing more computers on us: I think that's inevitable," Eric Migicovsky told The Guardian last year.
For four years Migicovsky's startup has been a tech darling. The Pebble was popular with Reg readers and beyond: everyone loved to love the Pebble story. It was a terrific tale of overcoming rejection, rescue by the people, then a David against Goliath struggle.
Pebble revelled in this underdog status.
"Pebble is made by Real People for Real People," the company boasted. It greeted Apple's entry into the market by jeering: "Overpriced Trophy Watch."
Pebble took a different path to the mobile giants who came to the watch market reluctantly and defensively. It had chosen to be useful rather than pretty and powerful.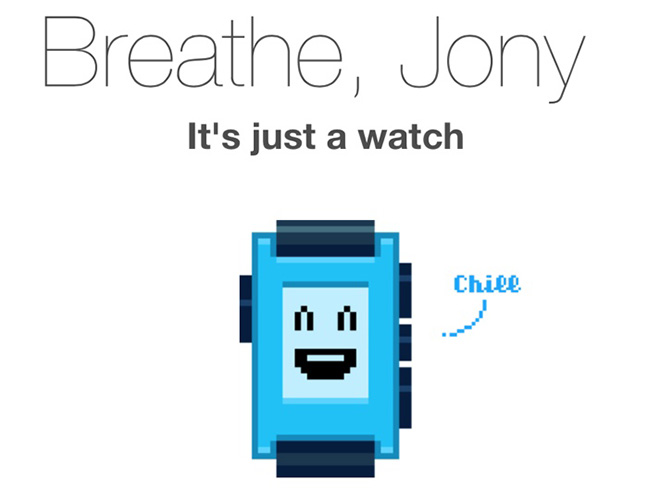 Google and Apple were keen to shore up their phone duopoly than explore, and both chose to stuff hugely power hungry operating systems onto the wrist. By contrast, the battery charge in Pebble's first watches lasted for more than a week. They were waterproof and durable. They did notifications well and everything else was… up to the community. The Pebble adventure felt like a community barn-raising exercise.
Kickstarter, too, also enjoyed a halo effect. After being snubbed by VCs, Pebble collected more than $10m in its funding drive in 2012.
"Android Wear uses the same processor that's inside an Android phone. That strikes me as a little bit like having a smartwatch on your wrist. But I don't believe there's too much innovation happening when you make an app that runs on the phone itself," Migicovsky told me two years ago, and he was proven right.
Today, Android Wear is on life support, and most of Apple's Watch features go unused. (I am an ex-Pebbler; I use no third-party apps on an Apple Watch at all). Pebble was a hit: it had 18,000 developers and there were tons of accessories.
The zenith of Pebble's ride was at Mobile World Congress in March 2015. Here, Migicovsky showed off its first colour models and a smart new UX for the range. Both seemed completely in keeping with the Pebble philosophy: the colour e-Ink display didn't compromise battery life, and the UX was practical. And here, Pebble showed its big idea for the future, which would prevent Pebble from becoming bloated junk, like the Android competition.
Pebble created a two-pin port, an "expansion slot for straps", so new functionality could go into third party watch bands rather than the Pebble itself.
"A strap could contain specialist sensors for monitoring heart beat or blood pressure, environmental conditions, and GPS. Or if you're a nuclear inspector, you could have a strap with a built in Geiger counter," the founder told us.
Smartstraps looked like a great idea. One launched on Kickstarter to provide NFC payments. Another was just a giant battery.
So what went wrong?