Boffins have developed the thinnest invisibility fabric ever made, just 0.15mm thick, great for carrying around Harry Potter-style.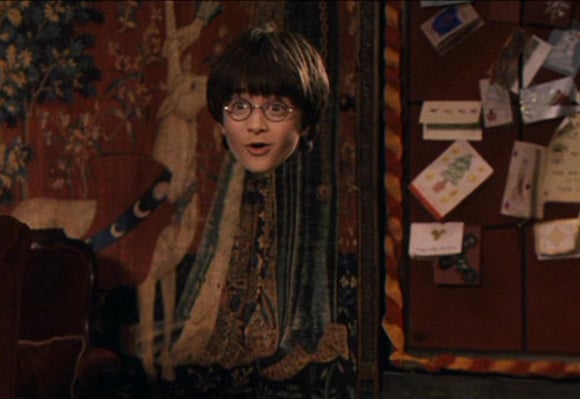 Unfortunately the miracle "fishnet" copper-polycarbonate textile doesn't work in the visible spectrum.
The device scores points for its slim silhouette and the fact that it's not made of tricky (and probably rigid, shed-like) metamaterials, but it rather falls down for actual practical use because it's only been tested on a small rod so far and only hides an object from microwaves.
An 18cm cylindrical rod was hidden from microwaves in all directions and from all of the observers' positions using the "metascreen" cloak, made by attaching strips of 66µm-thick copper tape to a 100µm-thick, flexible polycarbonate film in a "fishnet" design in the boffins' experiment.
Unlike other cloaking techniques, which attempt to divert waves, whether light or microwave, around an object, the new method - mantle cloaking - cancels out the waves as they are scattered off the object.
The researchers, from the University of Texas in Austin, also reckon that because of the inherent conformability of the metascreen and the robustness of the technique, it should be able to cover oddly shaped objects as well.
"The advantages of the mantle cloaking over existing techniques are its conformability, ease of manufacturing and improved bandwidth. We have shown that you don't need a bulk metamaterial to cancel the scattering from an object – a simple patterned surface that is conformal to the object may be sufficient and, in many regards, even better than a bulk metamaterial," said co-author Professor Andrea Alu.
Harry Potter might not find cloaking from microwaves especially relevant, but in the modern world where microwave radar and other technologies are commonplace it could be big stuff.
Alu said that in principle, the metascreen cloak could also be used to block visible light, but there are just a few issues to overcome.
"Metascreens are easier to realise at visible frequencies than bulk metamaterials and this concept could put us closer to a practical realisation," she said.
"However, the size of the objects that can be efficiently cloaked with this method scales with the wavelength of operation, so when applied to optical frequencies we may be able to efficiently stop the scattering of micrometre-sized [that is 0.001 millimetre long] objects."
The full study, "Demonstration of an ultralow profile cloak for scattering suppression of a finite-length rod in free space", can be seen in the New Journal of Physics. ®