London language translation firm Today Translations has advertised for an TEXT "Emoji translator/specialist."
The firm says it currently employs over 3,000 people fluent in more than 200 languages and offers you the chance to put their talent to work translating the world's tongues.
Now, the ad says, the firm needs someone capable of translating Emoji for two reasons.
Firstly, it just likes to stay on top of linguistic trends.
Secondly, and happily, the ad says software alone can't do the job because it "is often insensitive to the many cultural differences in usage and interpretation."
"We are therefore seeking an exceptional individual to provide the human touch needed where translation software is inadequate – and to help us become the go-to translation experts in this area."
"In the absence of any native speakers, the successful candidate should be able to demonstrate a passion for emojis, combined with cutting-edge knowledge and awareness of areas of confusion and cultural/international differences." A degree in Translation, experience in the field, or degrees in Social Sciences, Linguistics, Social Anthropology, Sociology, Psychology or Communication may also get you through the door.
Promising candidates will be asked to pass this test of Emoji-puzzling prowess.
Here's one of the questions, which asks you to identify three London Underground railway stations described only with Emoji.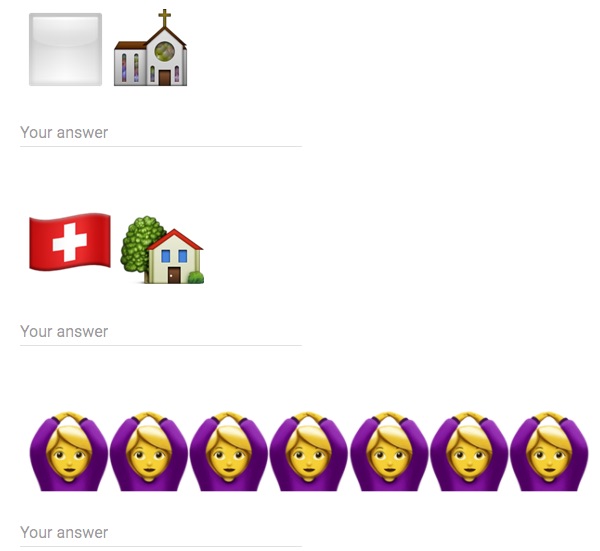 One question in Today Translations' screening test for its Emoji Translator job
We're pretty sure you'd need to answer "Whitechapel", "Swiss Cottage" and "Seven Sisters" to be in the running for the job. And we're happy the test didn't offer clues for the Piccadilly Line's Cockfosters: a rooster and a beer can might have been trickier to decipher. And don't get us started on how to go about spelling something like the Metropolitan Line's Chalfont & Latimer station.
The job's in London and pay is said to be "Competitive." Until the software improves, anyway. ®