Under the weight of customer demand - we presume - the powers that be at London-listed reseller Softcat this year agreed to not appear naked in the Christmas digital greetings card.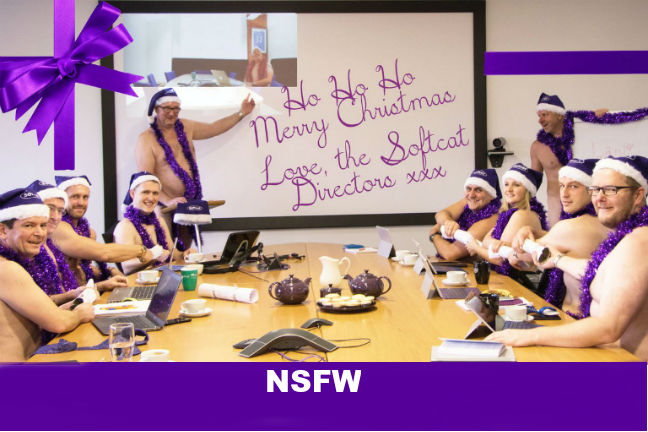 A year ago, CEO Martin Hellawell and MD Colin Brown, along with six other directors, bared all to raise thousands of pounds for the fantastically worthy Tuberous Sclerosis Association.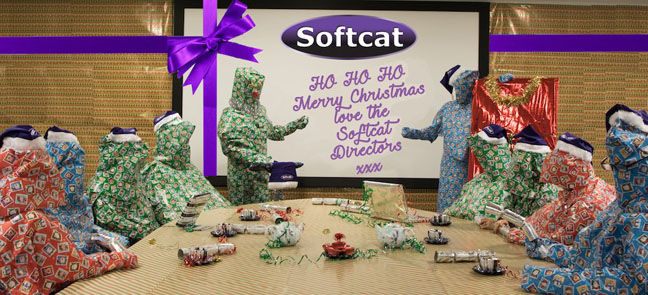 This time around, a £5,000 target has already been surpassed - Softcat assured us it was "covering" the donation... as well as the naked bits of its management team.
No doubt the exec team were happy to wrap up again (it is cold outside), but spare a thought for the poor soul that had to fold the paper in certain areas.
Anyone that wants to donate can get more details here.
Goodness knows what is planned for 2017, we are told that whatever it will be will involve "fun and merriment", but we're not sure for whom. ®