Microsoft goes retro with Vista, Zune-style Windows Neon makeover
You may have seen this before
Mockups of Microsoft's "Project Neon" redesign have been leaked – we're sure by accident. Neon, as we reported last year, is an attempt to steer Windows away from the "flat" look that has dominated UX design in recent years, and make the system friendly for augmented or mixed-reality users.
In the mockups, Aero-style translucent blurring, which has been removed from the design since Windows 8 in 2012, makes a return. The designs also show huge amounts of padding around UX elements – which is not uncommon for mockups, before application developers and users have their say.
To accommodate nerd goggles, like Microsoft's own HoloLens, Windows needs to handle "focus" in a slightly different way. On top of indirect-manipulation interfaces, which require a mouse or touchpad, and direct-manipulation interfaces such as modern smartphones and tablets, AR adds a new complication: when "looking", the object needs to indicate whether it's manipulable. The mockups suggest this is being addressed through blurring and resizing elements.
You can have a look here at the MS Power User blog.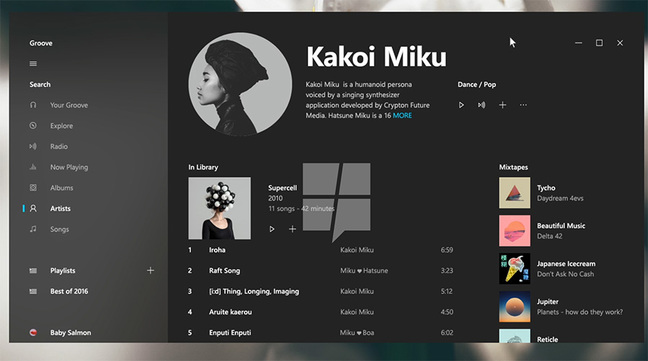 Source: MSPowerUser, with permission
The overhaul would come too late for the spring "Threshold 2" release of Windows 10, more likely appearing in an autumn or year-end update, when Windows adds ARM processor support.
Or not at all.
As users note, blurring and large padding is a return to the design language seen in Microsoft's Zune and Windows Vista releases. But this was cast aside as the industry rushed to embrace the "flat look", gleefully removing the distinction between manipulable controls, and the content itself. Apple and then web designers followed suit (even El Reg was not immune).
Perhaps that spell has been broken now. ®