Qumulo goes to La La Land, speeds up dreamboat Ryan Gosling
Hey girl. Your scale-out filer's fast enough for me
Case study In file serving, the blue chip case studies are movie special effects. Fast file access is what the visual effects people – and by extension movie heartthrob and meme favourite Ryan Gosling, whose film they were working on – need.
Scale-out filers are the thing to use, but seemingly are not always fast enough.
So Avere jumped on the whizzbang effects bandwagon with its FXT filer accelerators – witness Avere, RVX and Everest, and Avere and the Gravity movie.
Scale-out filer startup Qumulo has had the "can we pass through the movie special effects gateway question" lying in wait for it. With the Golden Globe-winning movie La La Land, it has answered the question with a yes, but not without a scare en route.
Qumulo's ex-Isilon founders also have the satisfaction of seeing Isilon competition trounced on the support costs front as well.
The movie's special effects are credited to a firm called Crafty Apes, who said one problem area was a 5-minute, 8,000+ frame opening sequence which needed 2D compositing work. This 2D work isn't generally a big deal, but the length of this sequence moved the job into another ballpark.
It involved rendering of CG (computer-generated) cars, added dancers, transitions between multiple takes, wardrobe adjustments, removal of set equipment, multiple takes and more. This needed hundreds of renders and terabytes of data.
Before the La La Land contract (see the La La Land trailer here) came along, Crafty Apes had been using the NUKE VFX compositing, editorial and finishing tool suite to tweak and re-render to get finished shots, but couldn't get sufficiently fast real-time storage performance. Co-founder and VFX supervisor Tim LeDoux said: "If moving from one frame to the next takes 20 seconds, how are you ever going to get through more than eight thousand frames?" (That means 44.44 hours at a 20-sec transition time.)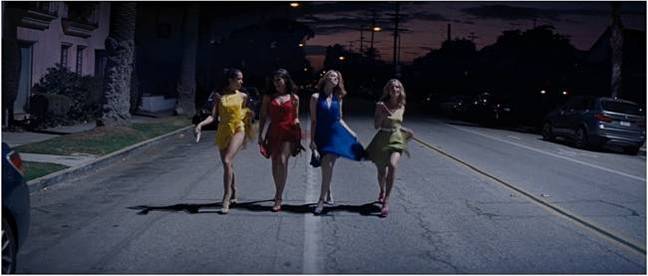 La La Land stars Emma Stone and Ryan Gosling
It was using Isilon clustered nodes but found the support costs were a substantial portion of the entire system cost, and dropped Isilon use in favour of building its own filers from commodity parts. This was pretty painful and it transitioned to a 6-node, 70TB+, Qumulo QC24 hybrid storage appliances, running in a Windows-based production system, with SMB file access.
They found the cluster's initial SMB throughput wasn't fast enough. Oops. But Qumulo apparently fixed the problem with software fixes and updates. Just as well, because La La Land came along with its monster opening sequence. You can just imagine the pressure on Qumulo to have its hardware and software perform; the big Hollywood movie would have been a make-or-break project for Crafty Apes.
It all came good. La La Land has had its triumph at the Golden Globes. Crafty Apes is happy enough with Qumulo to add several more nodes to its cluster to support data replication between offices in Atlanta and Los Angeles.
So there you go. The startup has its big-movie visual effects win. ®