Amazon has filed an application with the US Federal Communications Commission to conduct what looks like Internet of Things wireless networking tech trials.
Described in Jeff Bezos' boys and girls' application to the FCC (PDF, 4 pages), Amazon wants to carry out testing of a "temporary radio base station" at its HQ in Seattle, putting out a maximum of 20mW, for five months.
Similarly, the company wants to trial a 300mW base station at Kennewick, in Washington State, over the same time period. 300mW sits in the sort of power output range one would expect to see from a mobile phone handset.
The application contains a frequency plan which, curiously given the power levels specified for the Seattle base station, avoids the usual IoT bands of 868MHz and 900MHz but does slip between them, at 869-894MHz. All of Amazon's transmissions will be on an experimental basis, with the company promising its wireless engineers will listen in to their chosen frequencies before transmitting on them.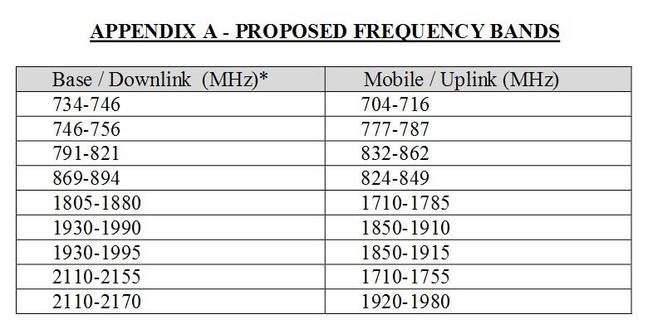 Amazon's frequency plan. Note how they slot in between 868MHz and 900MHz
"The temporary base stations will typically transmit on average for only 5 minutes per hour per day per week on any specific channel or band," said the filing. Up to three base stations will be deployed at each location along with 10 mobile stations, suggesting a limited deployment of the tech. Transmissions of up to five minutes max suggest a system health monitoring setup rather than, say, a command-and-control network for drones, and with Kennewick being one of Amazon's call centres the experimental network clearly needs to function in a high density, high occupancy building.
More or less all of the bands nominated by Amazon in the frequency plan are already owned by various US telcos so their plan doesn't appear to be tied in to any one mobile operator's network.
The Register tried emailing the technical contact address given in the filing to ask more about the project, but the mailbox had been deleted. Intriguingly, the lead contact was named as Neil Woodward, who, as Business Insider noted, is a NASA astronaut-turned-gros fromage at Prime Air, Amazon's drone delivery project.
Hopefully the technical contact mailbox is restored before the wireless trial goes live, as the filing advised readers to use it "… in the unlikely event interference concerns should arise during the period of authorisation for this licen[s]e." ®
Similar topics