This article is more than 1 year old
The rise, fall, and rise (again) of Microsoft's killer People feature
Here's what's in Build 15014
Microsoft has removed the much-anticipated "People Experience" from current beta builds of Windows 10, and will release it later this year instead of this spring.
News of the postponement accompanied the latest bleeding edge code drop, build 15014, which appeared yesterday. Released into the "Fast Ring" of the Windows Insider Preview, which is not recommended for production PCs or phones, Build 15104 adds many welcome cosmetic tweaks to Windows. Users can now choose custom accent colours for Tiles and UI chrome, will find a power slider, and some further rationalisation among the settings. Microsoft has also added an eBook section to its US store, and a book reading mode to its Edge browser.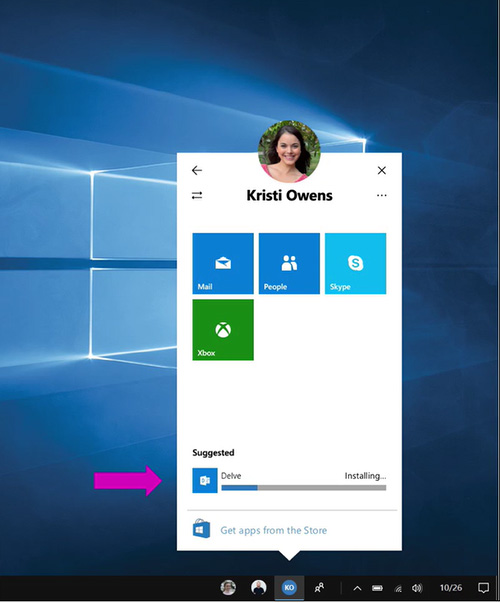 But the "People Experience" was widely anticipated, since it promises to restore the contact-centric approach Microsoft introduced with the Windows Phone 7 Series in 2010. More experienced readers will recall that such an "object-oriented" approach to data was all the rage some 25 years ago: notably in IBM office software concepts, some of which made it into the OS/2 Workplace Shell.
Windows Phone 7 and 8 allowed a contact to be pinned to the desktop or start screen, and these objects served as aggregators of content: an interaction history and social media feeds. Microsoft made much of this approach in its marketing, specifically its "Smoked By Windows Phone" challenge five years ago, daring users of rival phones to do something quicker than by a Windows Phone. Almost all lost.
What then followed is a classic and all-too-familiar Redmond tale.
With Windows Phone, Microsoft's designers had come up with a radical UI innovation that wasn't just smart or clever, it was practical and popular with end users, once they'd tried it. Other data types could be turned into persistent objects too such as URLs or map locations (but not emails, surprisingly) and the People app also retained a Recent Contacts view. However, the aggregation features needed deep platform-level integration with social media services like Facebook and Twitter, and as the "One Windows" strategy evolved, Microsoft was reluctant to invest in it. So it pulled the People feature into a standalone app, and invited services to write to a new API. Nobody did, and so the People app became a neglected shadow of its former self.
Without really trying to, Microsoft had just snuffed out Windows Phone's "killer feature". But last October, Microsoft announced that platform-level contact integration would return to Windows via a "universal contacts database". There would be a new API and Microsoft invited developers including social media services to write to it. For the first time contacts would live in the Windows Task Bar as objects, as you can see in the screenshot – pulled from this video.
In a footnote to the blog post documenting 15014, Microsoft says that the People subsystem will now appear in the Autumn. There's much to criticise with the design changes in Windows 10 – but at least here, progress is in a positive direction. Developers who take advantage of the People API in Windows 10 get the opportunity of a huge promotional boost, as Microsoft will promote People-compatible Store apps in the contact cards themselves. ®