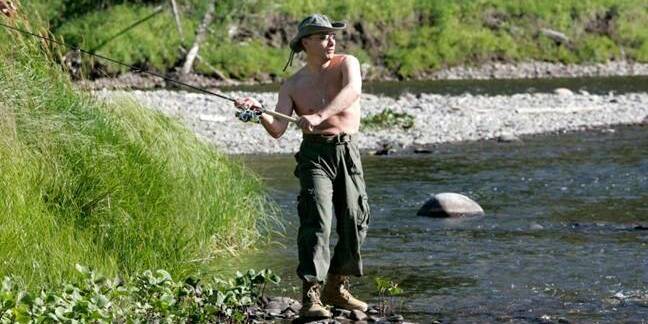 Putin and his pals' ongoing attempt to keep Russians safe from the evils of pornography has taken another step forward with the banning of popular smut site Brazzers.
The ban, announced by Russian communications regulator Roskomnadzor, stems from a case brought last October against the site in the Bolsheglushitsky District Court of Samara Region. The regulator has ruled that the horny-handed sons and daughters of toil won't be able to access the site within Russian borders.
"Providing access to this information has a purely negative impact on the human psyche, violates the rights of citizens, [and] influences the formation, including the child's mind," the ruling states.
The case is another in the on-and-off battle between smut merchants and the Russian state. Rival onanistic organization PornHub was banned in 2015 and again last year, leading to a war of words online while the Canadian content suppliers offered premium memberships to Roskomnadzor management in exchange for a lift on the ban.
The regulators turned down that offer, but did eventually allow the site to broadcast in Russia again. Similarly YouPorn, owned by Brazzer's corporate bosses at Mindgeek, has also suffered a ban but is now back online.
The timing of the announcement – and the reasoning for it – was a little curious considering Russia's supreme leader President Putin signed into law a bill that would make domestic violence (something with a very definite "negative impact on the human psyche") a civil dispute rather than a criminal offense.
Under the new law, beating a spouse or child without breaking bones is now punishable by a fine, or possibly 15 days in prison if serious, and as long as it doesn't happen more than once a year it's not a criminal matter. Previously domestic abuse carried a max two-year prison term.
Now, there's a growing amount of evidence that pornography can be slightly detrimental to mental health in some cases, but Russia's own statistics show 36,000 women and 26,000 children in the country are beaten up in the home every day. If you're talking harm reduction, it's safe to say smut is safer than slapping someone around, even if you don't break bones. ®
Sponsored: How to simplify data protection on Amazon Web Services