This article is more than 1 year old
The best of Reg readers' David Hockney-style logo redesigns
We called; your digital crayons answered
Pics Last week we challenged our reader to redesign The Register's masthead in the style of David Hockney, after the artist scrawled over The Sun's logo in Paintbrush.
True to form, our dear readers did not disappoint – albeit with some examples being slightly more true to the Hockney form than we had hoped.
Hockney, 79, scrawled over The Sun's masthead for the 3 February edition, partly to plug Liverpool's least favourite newspaper and partly to promote his own exhibition at London's Tate Britain gallery.
As we noted last week, the artist has in recent years moved towards using his iPad and iPhone for his commissions – or, as one unkind Reg reader noted, "literally phoning it in".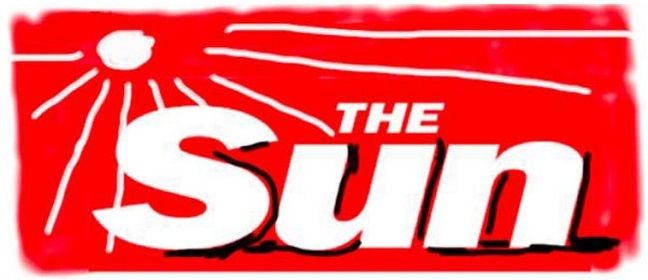 David Hockney's interpretation of The Sun's masthead, for the 3 February 2017 edition
Having looked at Hockney's work, we couldn't resist the temptation to, uh, pay homage to it: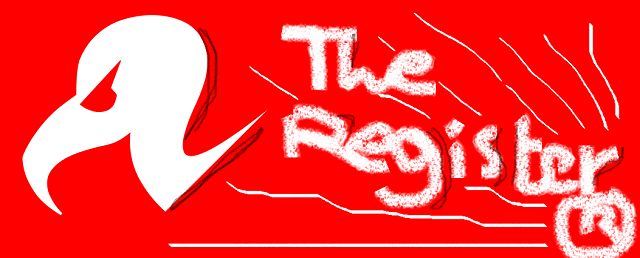 I ought to be entering the Turner Prize with this sort of thing, you know
And so without further ado we get to the best of your suggested contributions.
First off, keeping it old-school with the ASCII art, is Phuzz, with this neat little take on our current masthead:

El Reg masthead in ASCII art form by Phuzz
Despite our best efforts it won't render clearly on our pages, so this is a screenshot. If you're keen to view it in its original glory, click here for Pastebin.
Meanwhile, andy00ff00 came up with this corker:
Biting the egg that feeds?
"Too obvious," he said in the comments. Well, we like El Egg – almost as much as the anonymous chap who called us El Eg, among other things.
Poor old Haku got right into the spirit of things, making this imperial gem after having "been up for 15 hours":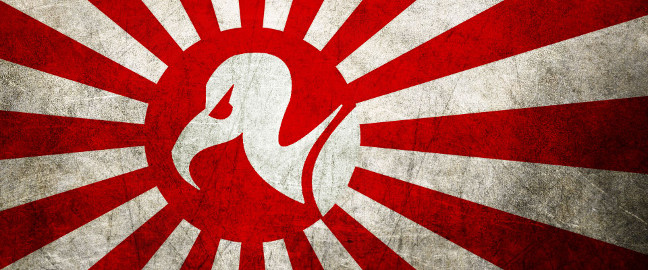 Away with frivolous entertainment!
He followed up with this after "20 hours" of wakefulness, and we presume the excitement of crafting new vulturine artwork proved too much after that point.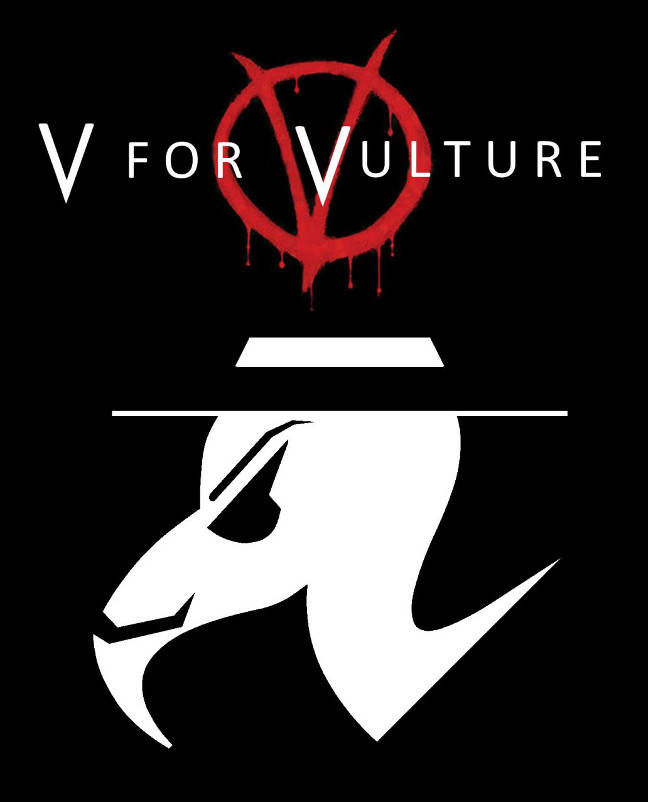 Very V for Vendetta. By Haku
And then there was this excellent submission for our US readers by d3vy. He said: "Yes there's a massive gap in it... we ran out of budget halfway through and couldn't raise funds to get it finished."

Make The Register Great Again! #MTRGA
"It's still the best masthead, everyone loves it, it's been viewed by more people than viewed the 2008 masthead. Make the register great again!" added d3vy.
And the winner...
Small is beautiful, and none more so than when you're taking the piss out of a pensioner enjoying himself with MS Paint and getting paid handsomely for the privilege.
Oliver Humpage came up with a neat little sketch, truly in the form of Hockney's Sun masthead doodle:

"We all know the Holy Jobs provided the light and cast all others into the shade," sez Mr Humpage. Verily be it so, Oliver, verily be it so.
Drop us a line and claim your prize of whatever comes to hand from the assorted gumble on the shelves of Vulture Central. ®