This article is more than 1 year old
Tosh's new workhorse drive: Not too desktop, not too enterprise
Need a 24/7 NAS disk? Mmm, maybe the MN series is just right
Toshiba has a new desktop and low-end NAS disk drive, the MN series.
It comes in a 3.5-inch enclosure, with 4, 6 and 8TB capacities, is air-filled, spins at 7,200rpm, has a 6Gbps SATA interface, and a 1 million-hour mean time before failure rating. We can view it as an update on the MC04, MD04 and MG04 series drives.
The MN series is intended for 24/7 operation, and up to 300,000 load/unload cycles. The average latency is 4.17ms and the drives have rotational vibration sensors to help mitigate its effects. Sequential data transfers operate at up to 230MiB/s.
Toshiba says it bridges the value gap between top-end enterprise capacity HDDs and entry-level desktop HDDs. We might compare it to Seagate's BarraCuda desktop drives with their 500GB-4TB capacity range, 7,200rpm and 6Gbps SATA interface, and also to Seagate's larger BarraCuda Pro version with its 6, 8 and 10TB capacity points. Both product types are air-filled.
Looking over WD's disk drive range for similar products, we alight on its Purple surveillance drives and Gold data center nearline drives. These are air-filled at the 4 and 6TB capacity points but helium-filled for the 8 and 10TB levels. Toshiba has not yet added helium-filled drive technology to its products, and thus suffers from a high-end capacity problem, being unable to progress beyond 8TB as of now.
It introduced its X300 8TB desktop drive in May last year.
Toshiba says these new MN04ACA/MN05ACA series products deliver "the performance and reliability needed for file and object storage workloads that typically utilize sequential data transfer operations."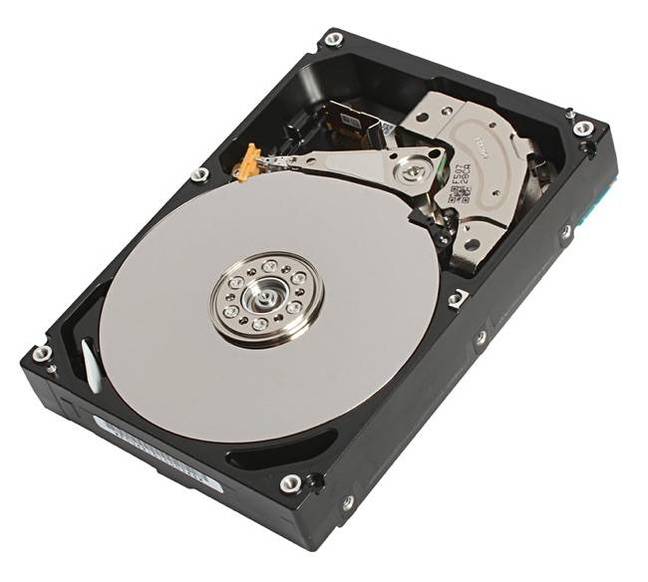 Toshiba MN series drive with lid off
The target market is basically one needing cost-effective drives for moderate (not data center) workloads with suggested applications being:
Mid-level, entry-level and SOHO NAS storage enclosures
Remote-office backup and archival storage
Home multimedia data archive
Fixed-content object storage
You can inspect a data sheet here. The drives are available now but we have seen no pricing information. ®