This article is more than 1 year old
To do DevOps right, beam down a UFO says Dynatrace
No, seriously. This thing floats over your office and flashes when code pipelines go bad
Application performance monitoring outfit Dynatrace is getting into the flying saucer business.
The company today unveiled a UFO – actually a UFO-shaped lamp – that dangles from your ceiling. The idea is that it will help software development teams to "visualize pipeline health" by flashing its 36 LEDs in different colours and patterns once you hook its REST interface into continuous integration monitoring tools such as Jenkins, Nagios, Cloud-Watch or Dynatrace's own offerings. If those tools sniff something awry in your code pipeline – perhaps writing data to the cloud isn't happening – the UFO will let you know something is wrong by displaying a pre-programmed pattern of lights.
Which sounds handy. And especially so if your development team can be seen by others around the office, so that the wider company can see exactly when, and how often, the developers make boo-boos. Morale? They've heard of it.
Dynatrace is selling the gadgets for US$390 and €390 apiece, or $980 USD and €980 if you buy three at a time. Shipping is extra. There's also an open-source design for those of you who'd prefer to roll your own UFO, plus code, at GitHub.
Dynatrace has also jumped aboard the digital chatterbox bandwagon, creating a tool called "Davis" that one can query through an Alexa device or Slack. The idea is that you'll come into work and ask Davis something like "Did anything break last night" and it will speak the truth right back at you, after some back-end handshakery with performance monitoring tools. There's also a new tool called "Visually Complete" that the company claims "will detect how fast a web application renders above the fold content on the user's device screen" so that developers, marketers and anyone else who cares can get a better handle on customers' experience. ®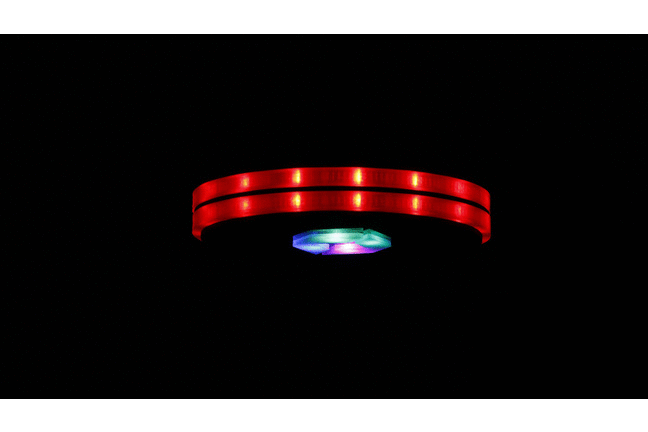 Dyanatrace's DevOps UFO