Check this baby out.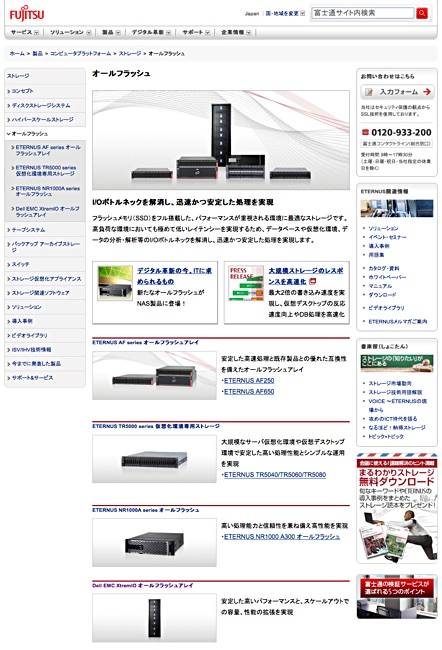 What's that we can just about make out at the bottom? Computer, enhance!

Well, well, well. Fujitsu is reselling Dell XtremIO all-flash arrays in Japan. And alongside its ETERNUS all-flash arrays as well.
The Fujitsu Japan XtremIO webpages describe the XtremIO array like so (translated):
XtremIO is an all-flash array designed to completely realise the excellent possibilities of flash and to achieve array-based performance that takes advantage of the unique characteristics based on SSD and Flash media.

XtremIO uses industry standard components and proprietary intelligent software to deliver unparalleled levels of performance. The achievable performance reaches hundreds of thousands to millions of IOPS, achieving a stable low latency of less than 1ms.
Dell has its own operation in Japan selling XtremIO arrays. NEC Japan also has an XtremIO selling arrangement.
It looks as if Dell has XtremIO sales teams in Japan blitzing the country.
Will other Fujitsu regions start reselling XtremIO as well?
We've asked Fujitsu Europe about this but they tell us we won't get anything back until tomorrow, due to time zone differences between Europe and Japan. ®