This article is more than 1 year old
Enterprise IT storage – where being fat and very dense is, um, a good thing. Right, Cloudian?
Cali upstart peddles 4U HyperStore 4000 box
Cloudian is now touting a fat HyperStore 4000 alongside its HyperStore 1500 appliance. Both boxes are compatible with Amazon's AWS S3 APIs.
The new 4000 comes in a 4U box with two compute nodes inside. There are 35 hot-swap 3.5-inch disk drives per node, and the same four hot-swap SSDs and 10GbitE networking as with the HS 1500.
And also like its 1500 sibling, the HS 4000 can handle 4TB, 8TB and 10TB disk drives. That means the maximum raw capacity for the 1500 is 120TB per 1U unit, and for the 4000 it is 700TB, which amounts to 175TB per 1U – that's denser than the 1500.
A rack of 40 HS 1500s equals a max of 4.8PB of raw capacity. A rack with 10 HS 4000s would provide 7PB – 45.8 per cent more. That will help Cloudian customers keep up with data growth.
The 1500 has two Intel Xeon E5-2620 v4 eight-core CPUs and 64GB of memory, while the 4000 has the same per node – four in total – and 256GB of memory; that's 128GB per node.
The pricing is claimed to be about half a cent per GB per month and this is claimed to reduce storage costs by 40 per cent versus previous Cloudian products. It suggests this is equivalent to public cloud object storage pricing and, of course, there is no data recovery premium to pay. Cloud tiering is built in if you still want to use the public cloud.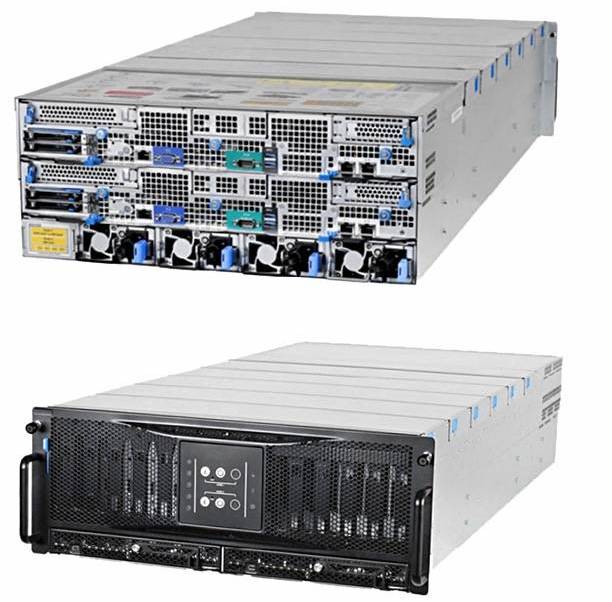 Cloudian HS 4000 front (sans bezel) and rear
A cluster of three 4000 appliances has six nodes and provides 99.999999 per cent data durability. California-based Cloudian suggests using its object storage to hold the 80 per cent of data that is not held in primary storage-using systems such as all-flash arrays and hyper-converged appliances.
You can see a HyperStore appliance datasheet here [PDF]. ®