This article is more than 1 year old
Your next PC is… your 'Droid? Remix unveils Continuum-killer
One device for the next billion, Jide hopes
Jide, the company founded by three ex-Googlers, has shown how a phone can act as a Continuum-style hub. When plugged into an external monitor, the Android device – with the new and as-yet unreleased cut of Jide's Remix OS – allows the user to work with "desktop-friendly" versions of the apps that are already installed on the phone.
It's almost two years since Microsoft first demonstrated exactly such functionality built into Windows 10, which it called Continuum. And it's still refining the feature. The idea is that phones are today so powerful, they are able to "double up" as PCs.
Microsoft's work has focussed on making apps adaptable to different screen dimensions. But Android has a huge advantage, in that the apps that many users want are already in the Play Store, and, as we discovered here, run just fine on a larger screen.
Microsoft has even helped the rival platform enormously by ensuring high-quality versions of its apps run well on big-screen Android – as you can see.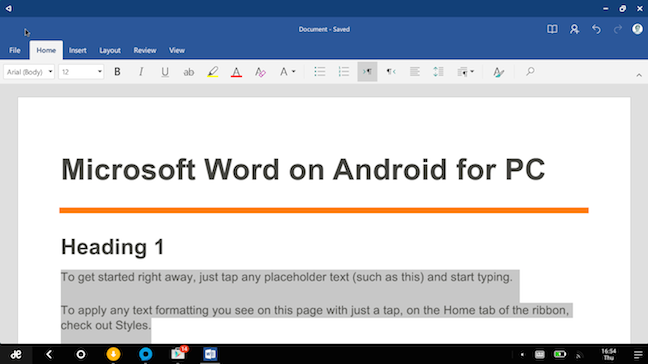 That's Android on an x86 PC. Today's sneak peek from Jide is of a phone OS that Jide dubs "Remix Singularity".
"It's instantaneous between phone and desktop mode," a spokesperson for Jide told us. "You'll be able to use your phone as a normal phone, while the phone will use your apps but scale them up for desktop. The phone is the hub."
Jide's video demonstrates a Continuum-style experience using a device flashed with the Remix OS.
And some static images: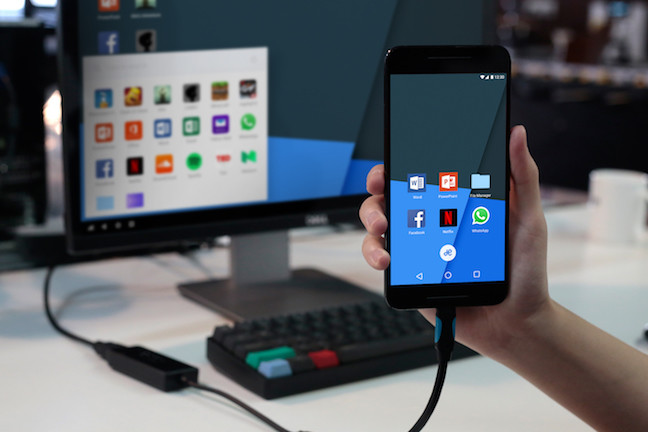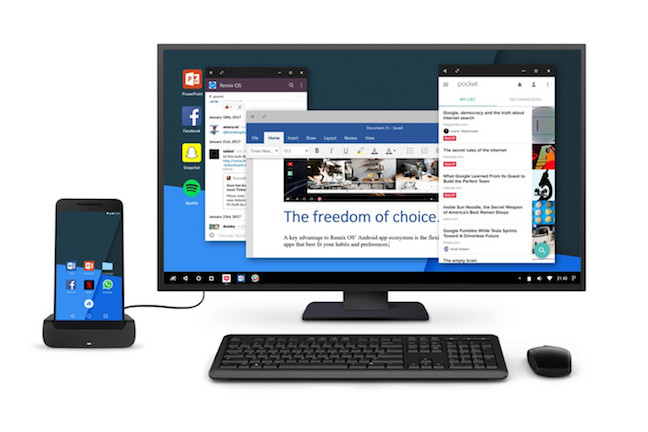 Alas there's nothing for enthusiasts to download and play with right now. Our Jide spokesperson said the technology is likely to target a mod-friendly device such as the Google Nexus, and should appear in the second half of this year.
HP Enterprise has bought into the vision with its "three-in-one" phone, the Elite x3, aimed at industrial and field workers in business. We gave you a hands-on of Continuum here and reviewed the Elite x3 package here.
Microsoft has promised further enhancements to Continuum in the Windows 10 "Creators Update" (aka Redstone 2) this spring. One of these is overlapping windows, the absence of which we found was something of a showstopper. And it's a feature Android for PC already has.
Jide isn't trying to "kill" Continuum, it says, but instead make something useful for the "next billion" users of computing devices and online services in emerging markets.
It's one to watch. Will phone OEMs adopt a Continuum-style Android variant? Will Google add the feature to its own Android? Either way, anyone who thought the OS wars were over called time prematurely. ®