MWC Alcatel, a brand of Hong Kong-based TCL Communication, has announced the A5 LED at Mobile World Congress, which it claims is "the world's first interactive LED-covered smartphone."
Before you quip "and there's a reason for that", have some sympathy for the plight of Android vendors struggling to differentiate their brands.
Aimed at "energetic young consumers", the 5.2" A5 LED has an illuminated back panel which you can use for notifications, setting different patterns for each type of message, and for creating your own pulsating light show in time with music playback.
Powered by a MediaTek MT6753 8-core, 1.5GHz processor, and running Android 6.0 Marshmallow, the A5 LED will be available in May for around €199.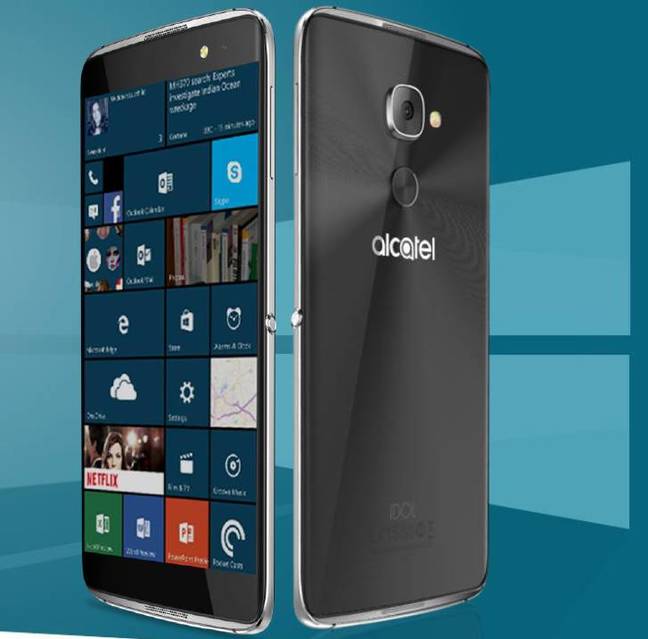 Alcatel's Idol 4 Pro, running Windows 10 Mobile
TCL has licensed the BlackBerry brand for mobiles aimed at the business market, but that has not stopped Alcatel from launching a new Windows 10 Mobile handset which also has business users in mind. The 5.5" (1080x1920 pixels) Idol 4 Pro runs a Qualcomm quad-core Snapdragon 820 and supports Microsoft's Continuum feature, where you can dock to an external keyboard and screen for a PC-like experience, albeit restricted to Universal Windows Apps.
The spec is reasonable, with 21MP rear camera and 8MP front, fingerprint reader, 4GB RAM, 64GB storage and MicroSD support. It will be available in Europe "by June", according to Alcatel, and will cost around €599.
Continuum is a neat trick, but Windows 10 Mobile users have to live with a limited range of apps compared to iOS or Android. Windows 10 Mobile is not quite dead then; though we suspect it will be a hard sell.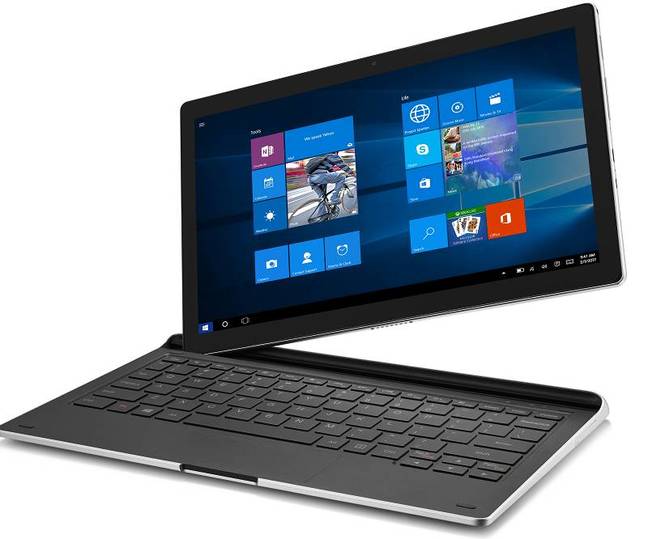 The Idol Plus 12 is a Windows 10 detachable with pen
If you want to run Windows on the go, you might be better off with the Idol Plus 12 2-in-1 tablet, promised for July at around €499. This 11.6" device runs an Intel Celeron N3350 and has a detachable keyboard in which you can install a SIM to create a mobile hotspot.
We tool a quick look at the Plus 12 at Alcatel's press event and it feels like a decent effort though why you would not just use your phone for a mobile data is not clear. Another puzzle is that the Plus 12 comes with Windows 10 Home, whereas most business users run Pro or Enterprise editions. ®
Similar topics