Hands On Another year, another Huawei flagship phone. This time it is the 5.1" P10 (€649) and the 5.5" P10 Plus (from €699), following a similar pattern to the 2016 P9 and P9 Plus.
The key feature of the P9 phones was the company's partnership with Leica to create a device interesting for photographers. The P9s had two 12MP lenses – one dedicated to colour and the other to monochrome – enabling smarter focus and neat tricks like refocusing an image after the event.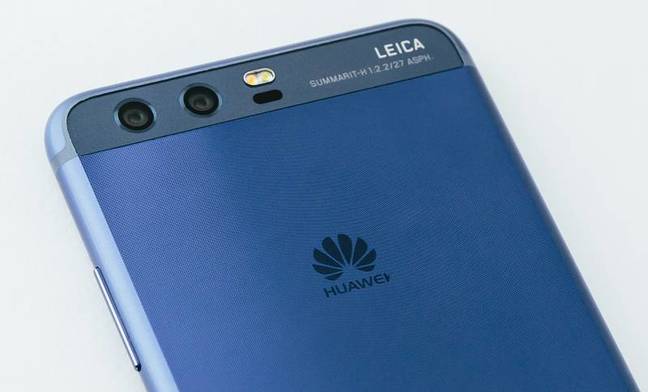 Dual lenses on the P10, co-designed with Leica, make the P10 a strong camera phone
There is nothing so innovative in the P10 devices, though it retains the dual lenses, with the monochrome bumped to 20MP. The chipset is Huawei's own Kirin 960, with four Cortex-A73 cores at 2.4 GHz and four Cortex-A53 1.8 GHz cores, accompanied by a Mali-G71 MP8, an 8-core GPU that improves noticeably on the 4-core Mali in the P9. The OS is Android 7.0 "Nougat". The devices feel light and slim in the hand, the size and weight being almost exactly the same as on the P9.
The first thing I noticed picking up the P10 is that the fingerprint reader has moved to the front of the device, where it now doubles as a navigation bar and button. You can swipe back and forth, or up, enabling you to do without the traditional 3 Android buttons. If you do not like it (and it takes some adjustment), you can pop into settings and put the old-style buttons back.
My quibble with the new design is that the rear fingerprint reader on the P9 (and on other Huawei devices like the Nova and Honor 8) makes it very natural to pick up and unlock the phone with one hand.
With today's excellent fingerprint detection, this was a real advance in usability with security. The front spot is not so good; the natural approach now is to pick the unit up with your left hand and control with the right. A small point perhaps, but if you upgrade from the P9 you may miss that rear button. It does make life easier for case vendors though.
One neat feature is the ability to shrink the screen image for easier one-handed use.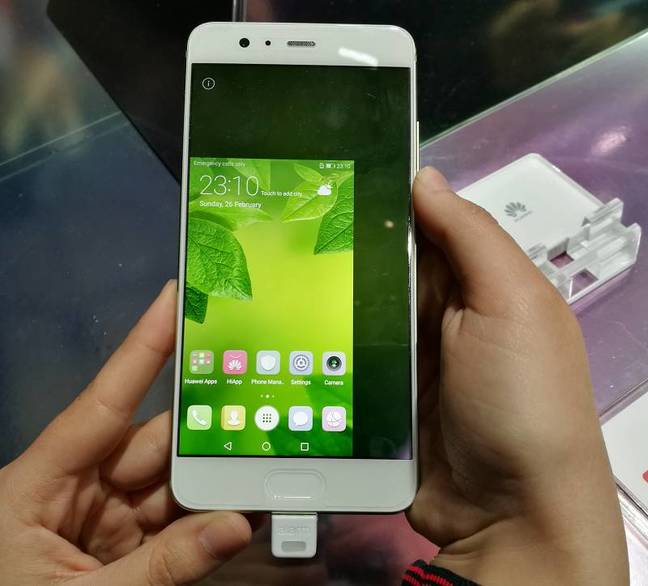 You can quickly shrink the screen for easier one-handed use
First impressions of the camera are good, though as with the P9, the P10 has the rear lens is close to the edge of the phone, and it is too easy to partially obscure it with a finger. Low light performance seems better. Photographers will like this device.
When Huawei launched the P9 last year, it felt like a real step forward for the brand. By contrast, the P10s are just slightly better P9s, there is little innovation here. Still decent smartphones if the price is right, but design-wise this is treading water. ®
Similar topics