This article is more than 1 year old
The Psion returns! Meet Gemini, the 21st century pocket computer
Psion, was a lion, in iron (Reg readers called it)
Exclusive The original Psion designers have returned to put the classic British pocket computer in a modern body.
Martin Riddiford, the designer of the Psion Series 3 and Series 5 keyboards, and co-founder of Therefore, has come up with an entirely new design for the 21st Century. Patents were filed today, and the venture codenamed "Gemini" has launched on Indiegogo.
Therefore co-founder Jim Fullalove explained to us: "It's a modern 64GB smartphone feature set, but with a beautiful new full travel compressible keyboard from Martin. The keyboard compresses under a magnetic spring force."
A new venture backed called Planet Computing is behind the new device, led by Dr Janko Mrsic-Flogel, a well known software author in the Sinclair era, and backed by Therefore, amongst others. The team will be using Indiegogo to help fund the project.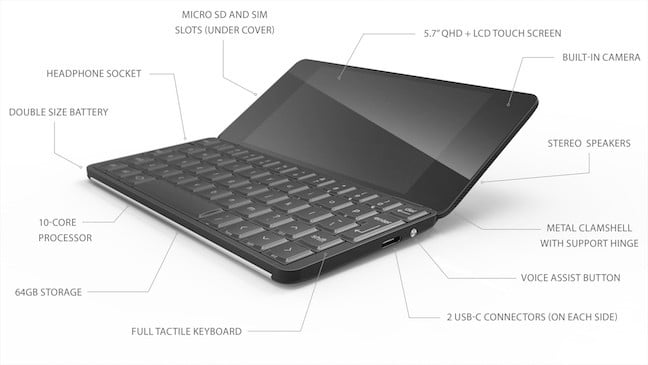 Gemini basic specs ... Click to enlarge
We'll have a hands on with you shortly, but for now, here are the specs. Gemini is using very contemporary hardware: specs suggest Gemini has two weeks' of standby time and weights 400g, measuring 71 mm x 80mm x 135 mm. 4G and Wi-Fi are supported. The display is a 5.7 inch diagonal panel - a little larger than the old Psion Series 5 but not by much.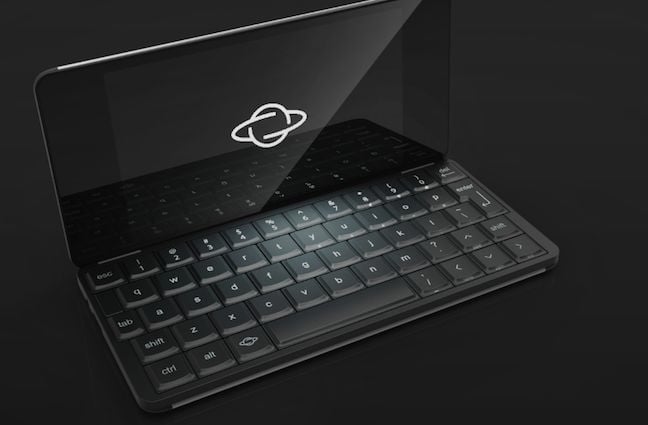 Gemini will be dual platform with Linux and Android supported. But future variants may take it in other directions.
British pioneer Psion launched the Series 3 in 1991, and the Series 5 in 1997. The pocket computer had a multitasking rich operating system and application suite, but was best known for making touch typing possible on a relatively low cost and convenient device: one that fitted a jacket pocket, back when laptops were cumbersome and expensive.
But the company's last PDA was a Revo in 2000 - 17 years ago.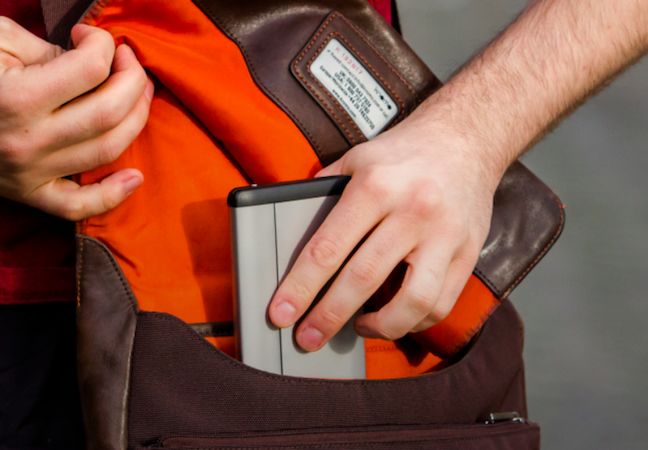 Gemini
It's 10 years since we published an extensive history of the "last British computer company" - featuring interviews with the key figures including Sir David Potter, Martin Riddiford and Mark Gretton.
The Psion was the retro technology that Reg readers most wanted to see return.
Stand by for a full story on how this much-loved computer design made its return. ®