This article is more than 1 year old
Skype-on-Linux graduates from Alpha to Beta status
Decent effort, but it is hard to see why Redmond is bothering
Skype's original peer-to-peer architecture has been bidding the world a long farewell since last year, and another peer just waved goodbye, with the latest Skype for Linux client graduating from Alpha to Beta status.
Microsoft's Skype team on Wednesday announced the confusingly-named Skype for Linux beta 5.0 here, and yes, "we have been focused on building a new experience that is in line with Skype's ongoing transition from peer-to-peer to a modern cloud architecture".
As well as bug fixes and performance tweaks, the version includes Skype credit support (for calls off the Skype network), and one-to-one video call support from Linux to users on Android, iOS, Windows and Mac.
The Linux client can view shared screens from Mac (version 7.46 and above) and Windows (version 7.33 and above) – but it can't share in the other direction*.
Unity launcher support in the Linux client now shows "the number of unread conversations, [and] online contacts in contact list now include Away and Do Not Disturb statuses".
Just how long Redmond's going to keep native Linux support going remains an open question. When it started revising the architecture in July last year, the company said Mac and Linux users would eventually be moved to a cut of Skype that runs in the browser. ®
*Bootnote: Vulture South can't understand why it's a one-way share, but having installed Skype for Linux under Ubuntu, we can confirm it.
Interestingly, as our screen-shots below show, nobody told the UI team that screen-shares don't work in Linux. ®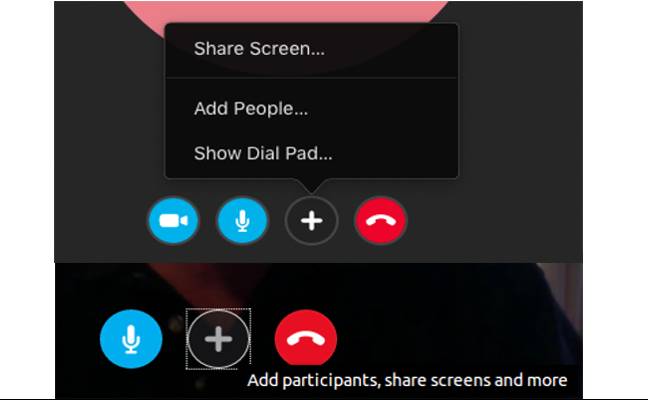 Skype for Mac (top) supports screen caps. Skype for Linux (bottom) merely says it does