This article is more than 1 year old
Honor phone for paupers goes upmarket, assails flagships
Confused by the new Huawei? You should be
Huawei launched its Honor brand to sell good value phones in the UK after experts at this sort of thing predicted Westerners would never be able to pronounce "Huawei". The experts at this sort of thing turned out to be wrong.
Since its launch here in 2015 Honor has meant mid-market and budget, but things have got confusingly lately – and got even more confusing today.
The most expensive Honor yet, the Honor 8 Plus, checks out at £475 and uses the same Kirin 960 chipset and 6GB/64GB combo used in the £679.99 flagships. It's already been branded a "flagship killer". The model also features a Quad HD (1440 x 2540) display at 515ppi. Again, a higher resolution than the P10 or the Mate 9.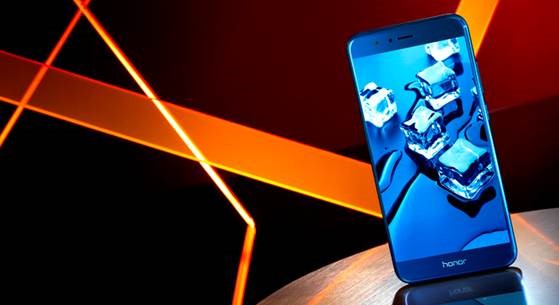 The main difference is it's not as svelte. The 5.7-inch model weighs in at 184g, and it doesn't feature the dual sensor Leica-branded imaging in the P9, P10 and Mate 9. Oh, and you're stuck with Navy Blue for the UK, for now. Still, if you can bear the colour, the 4000mAh battery should keep you going.
The device will ship with cardboard VR nerd goggles, which are assembled from the packaging of the phone itself.
The only drawback is that it doesn't have the warranty and returns policy that the Huawei-flagship branded phones enjoy. Otherwise, it looks like excellent value. It goes on sale on here via Huawei's vMall or Amazon on 24 April.
Around a third of UK contract customers are now on SIM-only deals (according to CCS Insight), and retaining their handsets for longer. So although Huawei hasn't been able to knock Samsung off its perch, perhaps it doesn't have to. ®