WD unveils grown-up USB stick in My Passport slab form
All-flash portable and pocketable drive
Western Digital has stuck a 1TB SSD in its My Passport line of portable storage drives – previously they have all been disks.
It's a two-tone black and silver box with a diagonally fluted lower half, a duller version of the more colourful disk-based My Passport products. There is a USB Type-C connector, ready to move data at up to 515Mbps, and there are 256GB and 512GB capacity points as well as the 1TB one.
WD says it's USB 3.1 Gen 2 ready with a USB Type-C to Type-C cable and an adapter to use with USB Type-A ports. You can password-protect and encrypt the contents with AES-256 hardware encryption.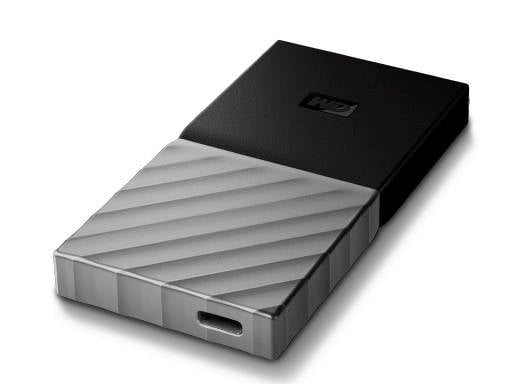 WD's My Passport SSD
The product has a three-year warranty and comes with Windows and macOS support. It can put up with a drop of up to 6.5 feet (1.98m), meaning it can survive a force of 1500G, and WD Backup software is included.
Kingston introduced a 512GB USB memory stick in January 2013 and said a 960GB one was coming. The 512GB version cost $2,815 (£1,750) – expensive.
On its site the 960GB HyperX Predator is a PCIe SSD, though. Its IronKey USB sticks go up to 128GB and there's no 1TB USB stick available.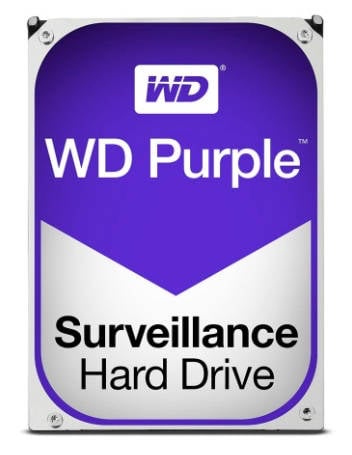 WD has also announced availability for its helium-filled 3.5-inch 10TB Purple surveillance disk drive, so catching up with Seagate's SkyHawk 10TB surveillance drive's capacity.
Get a My Passport product overview here.
Its MSRPs are $399.99/1TB, $199.99/512GB and $99.99/256GB respectively. (UK pricing: 256GB: £109.99, 512GB, 1TB: £349.99).
The 10TB Purple surveillance drive is shipping, has a three-year warranty and its MSRP is $399.99. Get tech specs here. ®