This article is more than 1 year old
Symmetrix daddy Moshe Yanai on chair-throwing and storage
From EMC to IBM, XIV to Diligent, the Symmetrix inventor is still going hard at 68
Profile The man is an enigma, but you can't expect billionaires to be easily understood people. He has performed several storage engineering firsts; he develops products and is basically a storage legend in his own lifetime. He is also said to have a massive ego.
Currently, he runs high-end storage array supplier Infinidat and two on-demand helicopter businesses.
He is a one-time Israeli Defence Force commander, a Technion University graduate and now Distinguished Fellow, an ex-EMC fellow, an ex-IBM fellow, a man who inspires extraordinary loyalty and is rumoured to have had volcanic strategy disagreements with the most senior corporate storage business executives.
His Symmetrix high-end array was the single most important product in EMC's history, catapulting the company to unparalleled dominance as a standalone storage supplier, and is still in production today as the VMAX system. He is Moshe Yanai.
He is quietly spoken, diffident even, with no obvious signs of billionaire status; no $4,000 Brioni suits or high-end Rolex wristwear or Ferrari in his driveway. Nor is there any obvious charisma or imposing presence*. But there is a certainty about him; he seems to be a man not easily moved once he's made up his mind.
How did Yanai, born in Israel in 1949, become the man he is today?
That's a tough call, based on one 60-minute interview and a few hours of Googling but, admittedly sketchily, here we go: He is the child of a German PhD-holding father and Polish mother who moved to Israel, married, lived and farmed in a kibbutz where everything is in common ownership. Farming at that time was deemed more important by the emerging Israeli state than whatever profession the PhD qualified his father for.
Technion and artillery
They then moved to a less strict "moshav" co-operative community, where Moshe and his siblings were raised. Moshe qualified to attend Technion – the Israel Institute of Technology – where he studied for and gained an electrical engineering degree while also, as is the Israeli way, serving in the Israeli Defence Force (IDF), and getting married.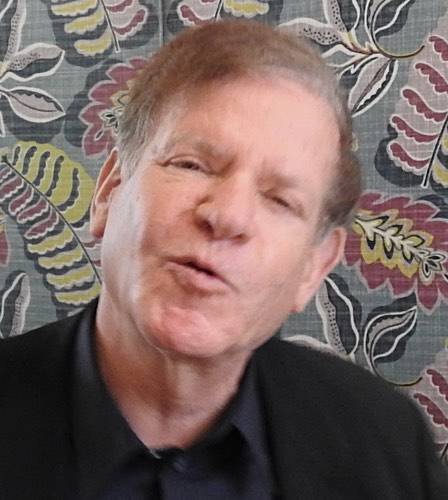 Moshe Yanai
He commanded an artillery battery attached to a tank division and was involved in the 1973 Yom Kippur war between Israel and Egypt and Syria, serving a six-month stint. The Syrians were repelled by a small Israeli tank force remnant on the Golan Heights. Although Egyptian forces captured some territory in Sinai, the Israeli forces crossed the Suez Canal, trapped the Egyptian Third Army in Sinai, and stopped just 100km short of Cairo, with Egypt facing total defeat.
This war saw more than 2,000 Israeli fatalities.
It's not in the average storage exec's education curriculum. Beat that as a learning experience. Perhaps this time with big artillery iron was formative, as was fighting against the odds and winning.
Starting out on storage arrays
He went to work for Elbit, a Control Data Corporation subsidiary, and ended up working in the US, where he was involved in developing an IBM mainframe-compatible disk drive array that used lower-cost components than the mainframe arrays of the time, and provided better performance and reliability. This became an enduring theme of his storage array engineering activities, where, over time, he has gained 40 patents.
In his work he draws a distinction between common wisdom and innovation. Common wisdom is to take an existing technology and extend it, making we could say marginal improvements. Innovation is to use lower-cost, slower, less reliable components and build a better performing, more reliable, and lower-cost array. He says he chooses innovation over common wisdom.
This, he would say, characterises the EMC Symmetrix arrays, built using PC-style disk drives, and Infinidat's Infinibox, built using nearline SAS disk drives instead of 15K enterprise drives or all-flash.