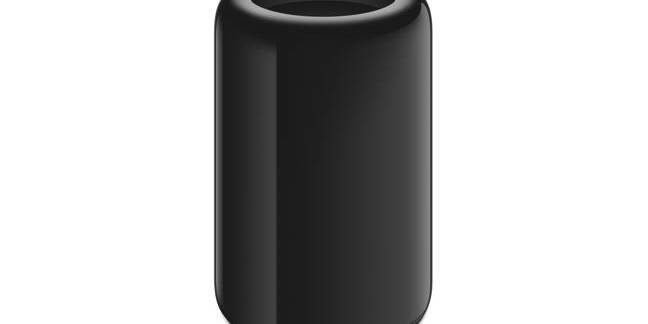 Apple Australia's base price for the Mac Pro is AU$4,899. So when Australian airline QANTAS store for frequent flyers started offering the computer for just AU$$520.53, plus 5,000 frequent flyer points, news of the bargain quickly hit sites that track this sort of thing.
A single QANTAS frequent flyer point is worth somewhere between half a cent and six cents, according to Australian Business Traveller. Even at the highest valuation per point, that would have made the Mac Pro just $820-odd dollars and represented a colossal saving.
Unsurprisingly, the computer sold out but not before friends of The Reg grabbed one, and the screen shot below of their bargain.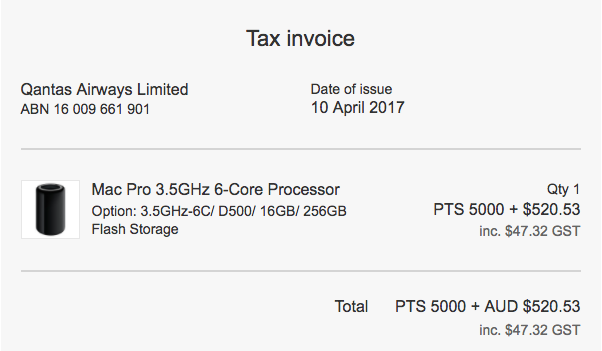 Also unsurprisingly, the super-discount turned out to be an error and QANTAS therefore wound back the deal but also offered disappointed buyers 2,000 frequent flyer points and a 20 per cent discount on a Mac Pro if they buy it in April.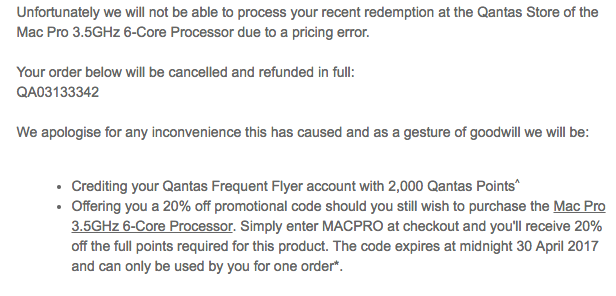 The computer is back on QANTAS' shopping site at its proper price of 719,690 points. To offer some perspective on the points price of the Pro, you'll earn just 24,800 points on first class trip from Sydney to London although the return trip will earn you 31,000 points because the outward leg will have seen you accrue enough status to become reach the "Silver" tier of QANTAS' frequent flyer scheme and therefore be eligible for bonus points. You can also score 75,000 points by signing up for certain credit cards. ®
Sponsored: Webcast: Ransomware has gone nuclear