This article is more than 1 year old
Hypervisor kid Jeff Ready: Converged to the core, and NO VMware
Getting down and dirty at the HCI coal face with Scale Computing
Profile Scale Computing CEO Jeff Ready reckons its hyperconverged HC3 software is better than anyone else's because it's integrated into the hypervisor's core and not just another VM.
Ready briefed El Reg at a March meeting in London.
Scale's HC3 product does not use VMware, being centred on KVM instead. Because storage access is integrated into the kernel, when an app in a VM makes an IO request it goes into the kernel, gets executed and control then goes back to the requesting app in its VM.
Ready contrasts this with a non-integrated hyperconverged system, in which a requesting app in a VM sends out an IO request. It's received by the kernel which sends it out to a storage controller in another VM. Once executed, control passes back to the kernel and then back to the requesting app, meaning two additional VM hops.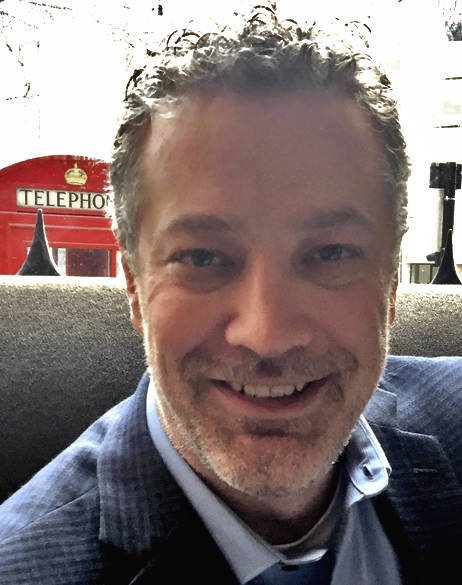 Scale Computing co-founder and CEO Jeff Ready
This makes sense, but Scale is competing in a rapidly maturing hyperconverged infrastructure (HCI) market with an IPO'd and (currently) top dog Nutanix, HPE bulked up with its SimpliVity acquisition, Dell with its VMware vSAN software and EMC VxRail/VxRack offerings, and Cisco pouring dollars into its Springpath SW-powered HyperFlex offering. NetApp has a SolidFire-powered HCI offering coming later this year. Maxta is doing deals with Lenovo and whoever. DataCore has a Lenovo deal, while Atlantis and Pivot3 are two more players.
Some would say HCI is a big player's game now, with the rest fighting for scraps from their table. Can Scale Computing hold its own?
The Hoosier
SMB and mid-market-focused Scale Computing was founded in 2007 by Jeff Ready and four others, and initially self-funded. It has accumulated around $63m in funding, with rounds in 2009 ($3m and $2m), 2010 ($9m and $17m), 2012 ($12m), 2014 ($ not known) and 2015 ($18m).
Jeff Ready is a Hoosier, meaning he comes from Indiana, Hoosiers being considered by some as rough and ready, scrappers even. He describes himself as a serial entrepreneur and here's a snapshot of his business career:
In January 1996 he co-founded THIS Internet, a dial-up modem era ISP, which was acquired in 1997
1997-2001 – co-founder and VP Marketing for VC-backed Radiate, which provided advertising and data transfer infrastructure to internet advertising and software companies, and was bought in 2001,
2002-2004 – co-founder and CEO of VC-backed Corvigo, an anti-spam company bought by Tumbleweed Communications for $41.5m (with Axway then buying Tumbleweed)
2004 – VP Marketing for Tumbleweed Communications
2005-2008 – managing partner for Volt Capital
2005-2007 – advisor to Hook Mobile and its MMS messaging system technology
2006-2007 – interim CEO for Paragent and its network admin software,
2007 – co-founded Scale Computing.
2015 – co-founded Centerpoint Brewing Company, Indianapolis.
Before THIS Internet, Ready ran a bulletin board system in his high school and then in his college, the Rose-Hulman Institute of Technology, where he studied computer science. There was then a natural transition to the ISP. This is a guy who has founded businesses offering products and services to other small and medium-sized businesses; it's coal-face entrepreneurship, not the sort that is founded on high-class, disrupt-the-world, Silicon Valley tech glamour.
He also works with like-minded people. Corvigo was founded by Scott Loughmiller, Mike Olson, Jeff Ready, Ehren Maedge, and Jason Collier. Scale Computing's founders were Scott Loughmiller, Mike Olson, Jeff Ready, Ehren Maedge and Jason Collier; a successful group of folks doing it again.
Scale Computing's anti-VMware schtick
The Scale Computing founders have their feet on the ground, as they might say, and don't exist in a venture capital-drenched, Silicon Valley bubble dreamworld. They see that as a strength, and they go up against the big guys and they way they do things.
So Scale straight away did not use VMware vSphere, like the generality of HCI startups, or Hyper-V, choosing KVM instead. Ready said: "We have our own stack [SCRIBE] built off KVM [and] people chose us because they are actively looking for VMware competition. VMware has 90 per cent market share. Someone has to compete with them." Also ex-LeftHand people working at Scale saw problems with VMware, such as kernel integration.
The product started out as a storage offering, competing with LeftHand Networks, and moved into the HCI space over three to four years. Ready says Arun Taneja came up with the hyperconverged term, based on it having a hypervisor, but that meaning got overtaken by the no-physical SAN angle.
It's simple to use, with no storage access protocols, LUN or Share constructs, being just a C: drive as far as apps are concerned.
Ready says that, in a SAN, the controller is often underutilised, so runs apps on its CPU and memory as well as the storage stuff. Because if Scale has built its HCI SW, integrating with the KVM kernel, it says its system can run more customer VMs than Nutanix or other HCI products.
Dedupe is looked upon as being unnecessary, except in specific use cases like VDI, as drives are getting so large you won't need to dedupe data. Tiering on the other hand is a great idea and NVMe SSDs and 3D Xpoint drives will be just more tiers as far as Scale's SW is concerned.
Typical customers are small businesses, and Scale has 1,500 or more customers, with around 2,000 deployments. Some are disk-only systems, others, with more complex product needs, having hybrid flash/disk ones. Scale is looking to expand its channel and provide an alternative to Dell, Nutanix and HPE to channel partners.
Can Scale make it? Its exec team are no airy-fairy, change-the-world enthusiasts or high-end corporate ladder-climbing execs. They know the small business market and what floats its boat. So Ready is confident Scale will last the course. The stakes are high, with elephants dancing around in the HCI market, and this Hoosier pushing his kit there. Look at the track record and don't bet against him.
Get an overview of Scale's HCI appliances here. ®