This article is more than 1 year old
Dell servers set to get a flash boost from Toshiba
Just don't mention the memory business malarky
Demonstrating the strength of Toshiba's NAND chips and SSD business, Dell's PowerEdge 13G servers will use Toshiba HK4 SSDs to make them faster and add encryption options.
The HK4 is a 2.5-inch, 6 Gbps SATA SSD announced just over a year ago. It uses 15nm NAND lithography with an MLC (2 bits/cell) layout and is delivered in read-optimised (HK4R and one drive write/day) and endurance-optimised (HK4E and three drive writes/day) variants. Capacities are 240GB, 480GB, 960GB and 1.92TB for the HK4R, and 200GB, 400GB, 800GB and 1.6TB for the HK4E.
Dell is taking all capacities of both the HK4R and HK4E. It will also be shipping these drives in a 1.8-inch form factor, mainly for boot drive requirements. Not all capacities will be taken in the 1.8-inch form factor.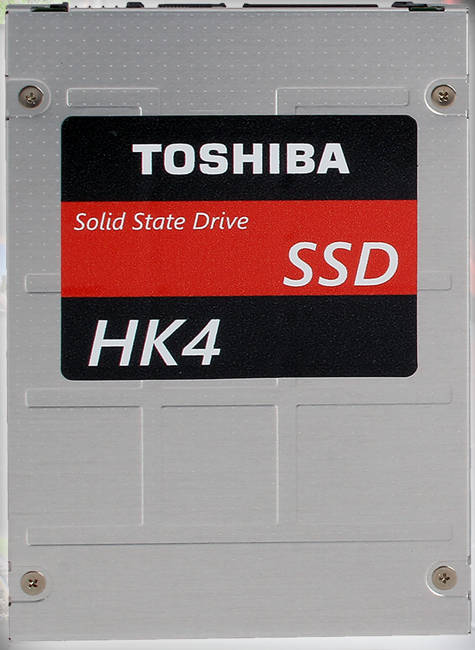 A Toshiba spokesperson said: "Dell currently offers 6Gbps SATA, but we are being added as another source (we are one of the two primary sources) as they like our performance [and] we offer SED (self-encrypting drive), as well as 1.8-inch. Its decision to add us as a 6Gbps enterprise SATA supplier is independent of its SAS plans. Toshiba is one of the two primary 12Gbps SAS suppliers as well."
OEM contracts such as these demonstrate the value of Toshiba's memory business, which is currently up for sale. ®