Europe's highest court has made it easier for member states to halt the sale of media sticks with preloaded pirate streaming links and add-ons.
The past few months have seen significant growth in pre-configured streaming boxes or USB sticks. These use the Kodi platform, an open-source player, configured by a vendor with add-ons that enable access to pirate TV services.
The UK has approved realtime blocks by ISPs during popular Premier League games until the end of the English season to gauge the effectiveness of blocking the streams at source. Meanwhile, trading standards officers and police have launched raids on vendors.
The European Court of Justice was invited to give its opinion on a Dutch district court case involving a vendor of one player, filmspeler.nl. The court today decreed that the vendor's actions constituted a "communication to the public".
This is a peculiar doctrine specific to European law, not found in the Berne Convention, which some of Europe's top legal experts believe is based on a mistranslation. URLs were deemed not to be a "communication to the public" last September.
It's a cumbersome analog to the idea of secondary liability, which takes into account intent, as it did for Grokster in the US Supreme Court in 2005. But the advantage for legal wonks and lawyers in Europe is that they can continue to evolve the concept for years to come. Only a cynic would suggest that lawyers and legal academics profit from such confusion, so we won't.
The ECJ decided that:
In the present case and having regard, in particular, to the content of the advertising of the multimedia player and to the fact that the main attraction of that player for potential purchasers is the pre-installation of the add-ons concerned, the Court finds that the purchaser of such a player accesses a free and unauthorised offer of protected works deliberately and in full knowledge of the circumstances.
The media player was clearly being sold for a profit, so that's that, the court ruled.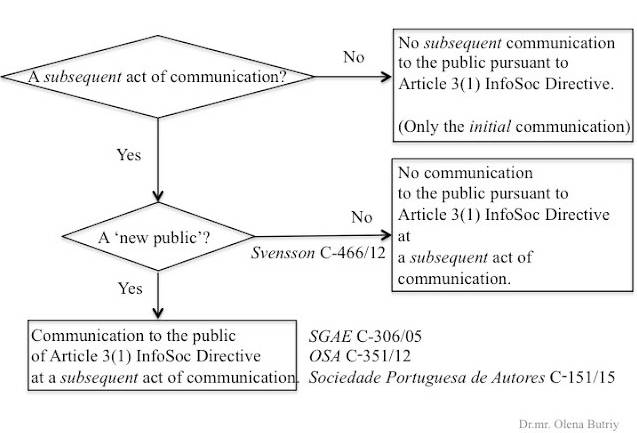 Making sense of the "communication to the public" doctrine
The case can be found here, while the judgment is here. ®