This article is more than 1 year old
Micron looks to SanDisk for new CEO
Mark Durcan gets to retire at last as Sanjay Mehrotra takes over
Micron has hired ex-SanDisk CEO Sanjay Mehrotra as its new president and CEO, replacing the retiring Mark Durcan.
Durcan confirmed his coming departure in February this year. Mehrotra was in charge at SanDisk when WD bought it for $19bn in October 2015, and will assume his new roles, with concomitant board membership, at Micron on May 8.
Durcan will then resign the CEO-ship and his Micron board position the same day, but remain as an advisor to Micron until August.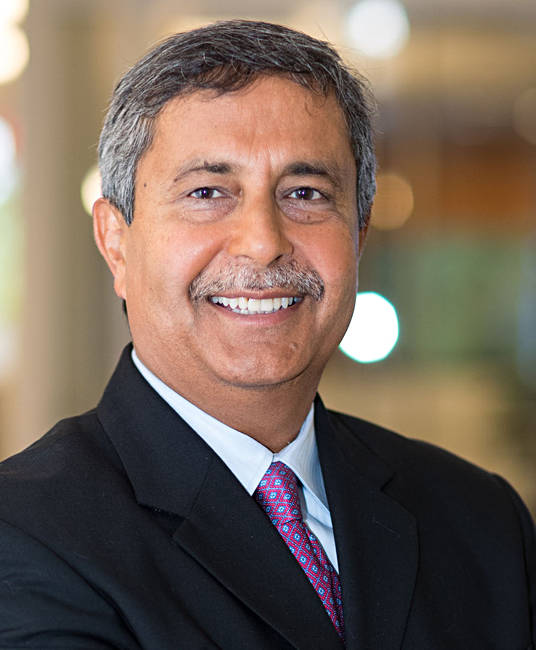 Sanjay Mehrotra
The Micron statement was fulsome about Durcan: "We deeply appreciate the immense contributions that Mark has made to our company and look forward to welcoming someone as uniquely qualified as Sanjay to lead us into the future." Durcan took over at short notice when former Micron CEO Steve Appleton died in a plane crash in early 2012, and when the then COO was planning to retire.
Four years later he leaves Micron in a good place and can actually retire this time.
Mehrotra was instrumental in getting SanDisk into the flash foundry joint-venture with Toshiba, a relationship which WD is now taking full advantage of. He has been a tech whiz in his time, holding more than 70 patents, and will work from Micron's HQ in Boise, Idaho.
+Comment
Mehrotra has been a senior design engineer at Intel in his time and thus will, no doubt, be useful when talking to Intel about their joint 3D XPoint program. He was a co-founder at SanDisk and looks to be, from both a technology and business point of view, highly qualified to lead Micron.
It is courageous of Micron's board to appoint an outsider and suggests they see a need for someone with experience outside Micron, not an insider, and someone who can take the company beyond NAND and, potentially, as he did at SanDisk, up the value stack beyond NAND chips and SSDs. ®