This article is more than 1 year old
DeX Station: Samsung's Windows-killer is ready for prime time
A solid, thoughtful job
Setup and driving
The [buzzword alert] "onboarding process" couldn't be simpler. The only wrinkle was the advice in the QuickStart guide to download the DeX app first. But there is no DeX app.
Just plug it in and you're prompted whether you're mirroring (for a presentation) or want to use it in desktop mode.
The desktop is a familiar generic modern desktop, with a taskbar along the bottom, a Start menu floating on its left, and a notifications area down on the right.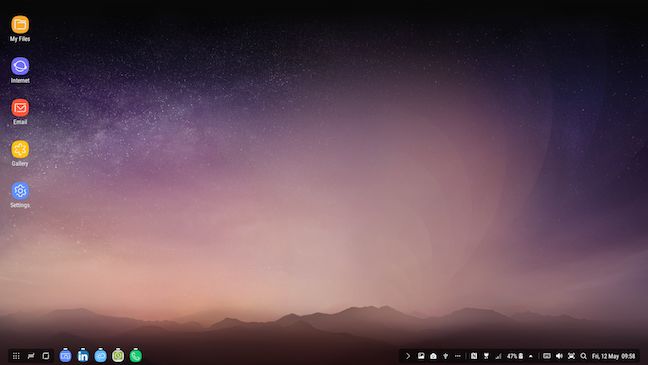 The Samsung Dex desktop [click to enlarge]
All windows overlap, but DeX-aware apps scale well and run in a landscape window. Apps that are not DeX-aware run in the portrait mode just as they would on the phone.
Samsung shows you which apps are already DeX-friendly – and this is where there's a nice surprise, because an impressive number already are.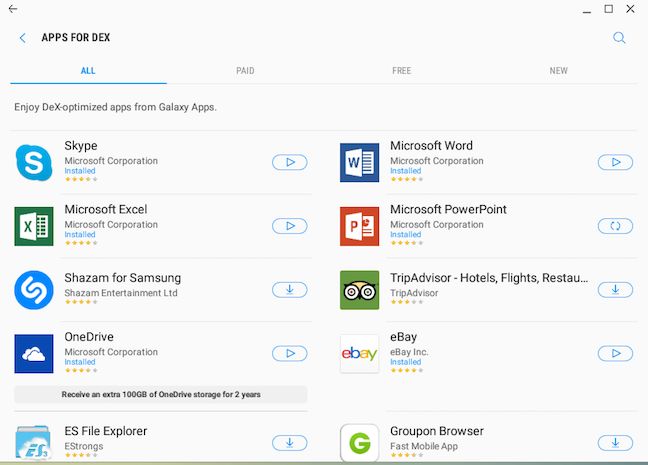 This shouldn't be surprising: app developers who targeted tablets as well as phones have already made their phones multimodal, and DeX is really projecting a tablet design on to a display.
The Start menu operates much like a classic Windows menu since Vista – type in the app name to narrow down what it shows.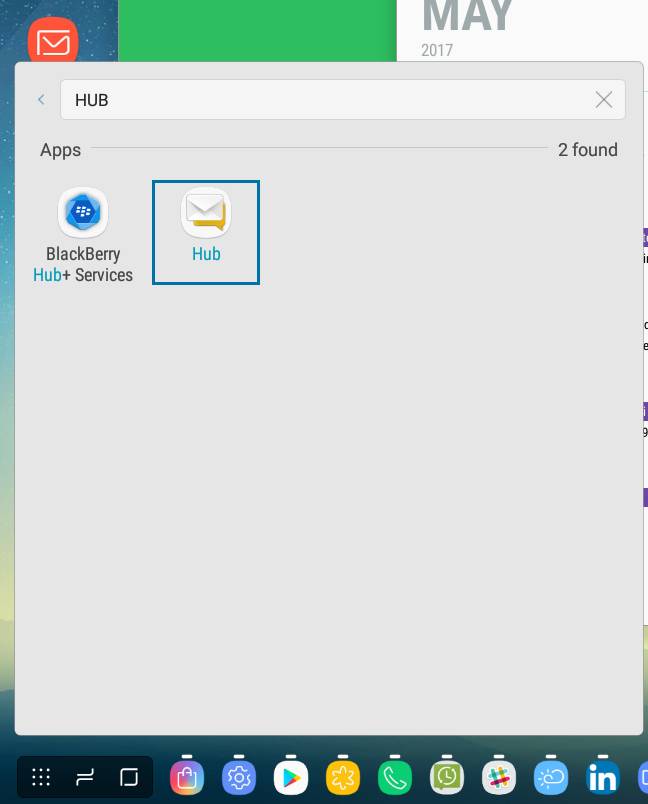 DeX gathers the avalanche of Android notifications neatly in the corner: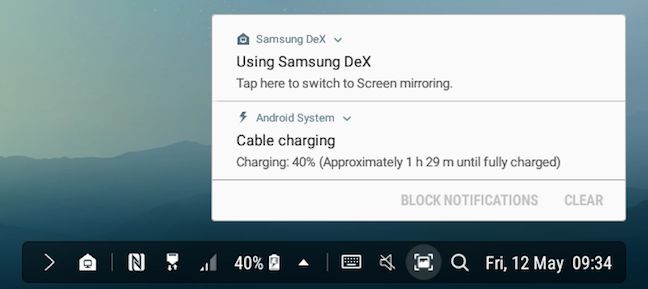 Notifications will look familiar, too: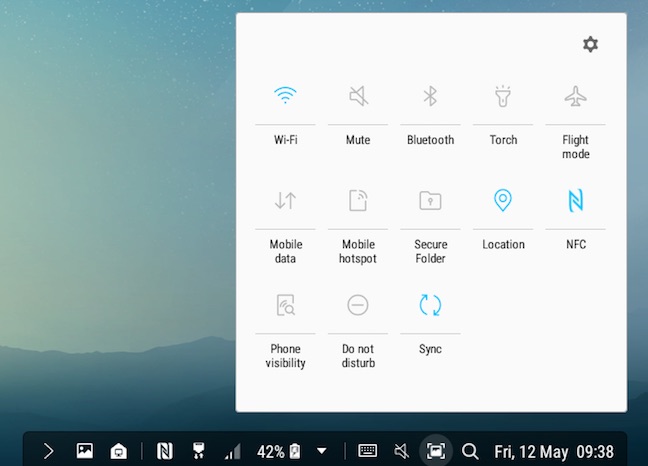 Naturally there's an Alt-Tab task switcher. Keyboard shortcuts are very welcome: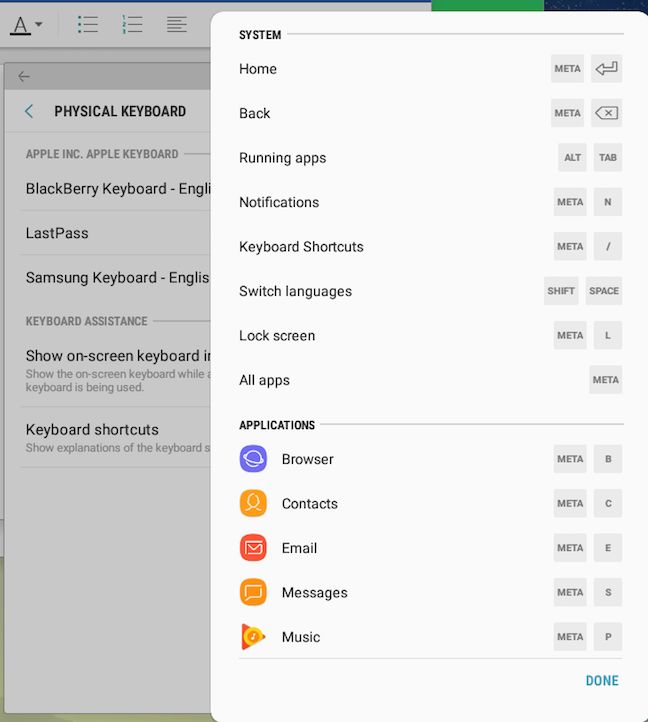 Performance is pretty good on the Samsung Galaxy S8+ on loan from EE. I didn't find the phone getting hot driving an external display, but then the Galaxy has far more pixels to drive undocked than it does docked to an ageing 1920x1080 HD monitor. In fact the Galaxy S8 doesn't even default to its built-in display's highest resolution.
It wasn't quite perfect. The browser will default to mobile scaling, so text looks gigantic.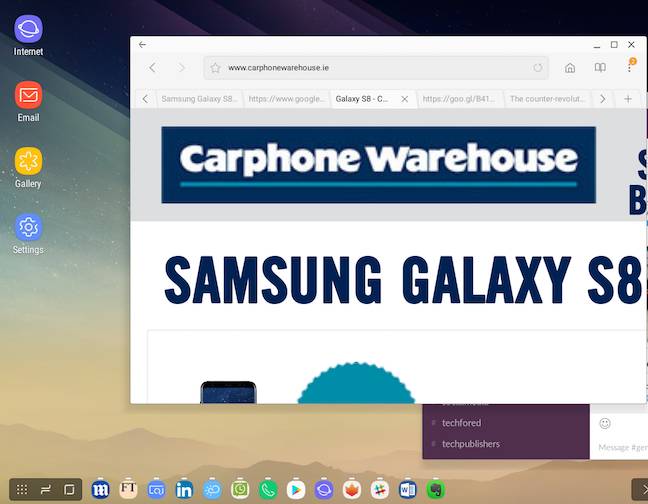 And the absence of a mic port is puzzling. The DeX station booms out decent audio for conference calls, but I don't necessarily want all phone calls piping through the speaker. The DeX station wouldn't recognise a Plantronics USB headset, so that leaves Bluetooth as your only option for privacy here.
But these are minor wrinkles. DeX greatly expands what you can do with a phone. Continuum's app gap means it currently has little appeal beyond Microsoft enterprises. But Samsung already has a strong offering here with Knox, and it knows how to make a phone. I found the Galaxy S8 experience significantly marred by a single poor design decision (the sensor) and Bixby, both of which made the device unnecessarily annoying to use. But given the pace of progress, millions, and soon billions, of phones will be able to run a DeX-like experience.
Developers can find out more about tweaking for the desktop here.