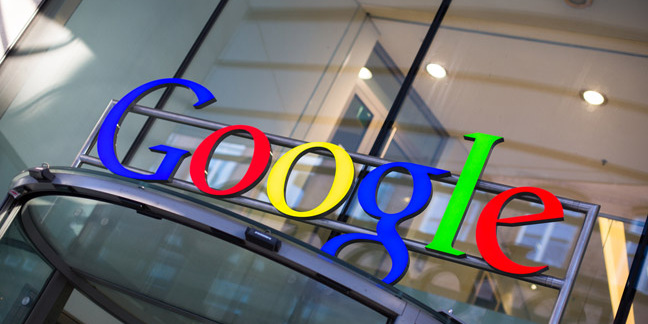 Google has won the rights to keep its name a proper trademark after a US court found its search engine is not quite ubiquitous enough to be considered a generic term.
The three-judge panel in the US Ninth Circuit Court of Appeals found that the Mountain View advertising giant can keep the trademark it holds on "Google," throwing out a challenge of the trademark as generic.
Plaintiff David Elliot had challenged Google's right to the trademark, arguing that the prevalence of the term "google" as a verb for making a search query means the company name is no longer eligible for a trademark, as it is a generic term.
Such genericized trademark rules have been applied in the past for terms like "aspirin," "thermos," and "videotape" – which were once proper trademarks but have since been invalidated as they became generic terms.
In the case of Google, the panel decided that while many people commonly refer to searching something online as "Googling," they can still be referring to Google the search engine itself.
"We conclude that Elliott's proposed inquiry is fundamentally flawed for two reasons. First, Elliott fails to recognize that a claim of genericide must always relate to a particular type of good or service," the judges write in their decision [PDF].
"Second, he erroneously assumes that verb use automatically constitutes generic use."
The court goes on to reason, in its opinion, that many people might use the term "google" to refer to a blanket search and still have the proper Google in mind. In other words, someone planning to "google" something can be reasonably expected to search it on Google rather than, say, Microsoft Bing.
In one particularly amusing passage, the court cites a verse by rapper T‑Pain using the phrase "google my name."
"Without further evidence regarding T‑Pain's inner thought process, we cannot tell whether he is using 'google' in a discriminate or indiscriminate sense," the court reasons.
With the decision in hand, Google will be able to continue to claim its own name as a trademark, and we will all still "Google" things on Google. ®
Sponsored: How to simplify data protection on Amazon Web Services