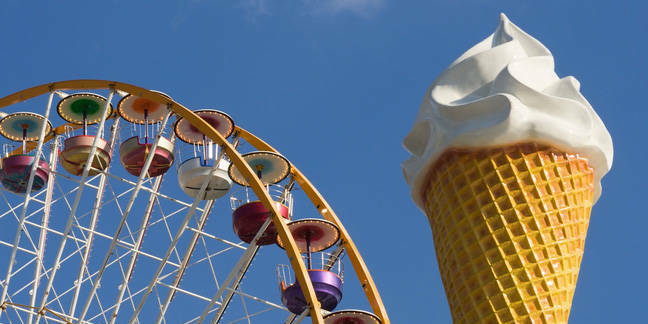 IBM's UK overlord David Stokes is getting his just deserts for presiding over a sustained period of sliding sales and plummeting profits - he's being promoted.
Stokes, who became CEO for IBM's British business at the start of 2013, is set to be made chief operating officer for Europe on 22 May, IBM confirmed in a brief statement sent to The Reg.
His successor, Bill Kelleher, has spent the past twenty years in various senior positions at IBM, latterly as global MD of the business group that sells to the telecoms, media and entertainment industries.
A spokeswoman at Big Blue told us the UK is "of the corporation's key portfolios worldwide", that employs some 20,000 people locally, all of whom will be looking to their new boss for inspiration or maybe just some compassion.
IBM, like all of the tech old guard, is trying to spin up more business in areas it has deemed strategic including big data and analytics, AI, mobile, security and social. And like the rest of the industry's old timers, is trying to manage - as best as possible - decaying demand for its legacy kit.
It is now 21 straight quarters since IBM last grew its top and bottom lines, and the constant reshaping of the workforce - a polite way of referring to repeated redundancies - has affected staff morale, as have orders to cut back on remote working for some and basic travel expenses.
Under Stokes, IBM sales in the UK grew £10m to £3.954bn during his first year in charge but it was all downhill after that, falling to £3.657bn in 2015, the last full P&L accounts the organisation filed at Companies House. In the same period, operating profit more than halved from £290m to £138m.
Oh to be on the executive merry-go-round. ®
Sponsored: Webcast: Simplify data protection on AWS