Troubled ZX Spectrum reboot firm Retro Computers Ltd has been ordered to repay two of its shareholders' £52,000 legal fees by the end of this month.
The costs order was made by the Senior Courts Cost Office on Tuesday (16th). It relates to an injunction that former RCL directors Paul Andrews and Chris Smith took out last year preventing the current directors from stripping them of their shares in the company. Andrews and Smith jointly hold 50 per cent of the company's shares.
RCL itself, its chairman David Levy, managing director Suzanne Martin and fellow director Janko Mrsic-Flogel must pay Andrews and Smith – £52,520.12 by 30 May. Levy, Martin and Mrsic-Flogel are jointly liable for the debt. Sir Clive Sinclair's firm Sinclair Research Ltd, which is also on the RCL board, has not been named in the costs order.
If the named four parties fail to pay, the order warns, "your goods may be removed and sold or other enforcement proceedings may be taken against you."
RCL has not filed its accounts for the last financial year, though the filing for financial year 2014/15 revealed debts of £9,700 and assets of £131,000. Since those accounts were filed the company has absorbed £513,000 in crowdfunded cash for its ZX Spectrum Vega+ handheld console, which is now more than a year overdue.
Why is the Sinclair ZX Spectrum Vega+ project so delayed?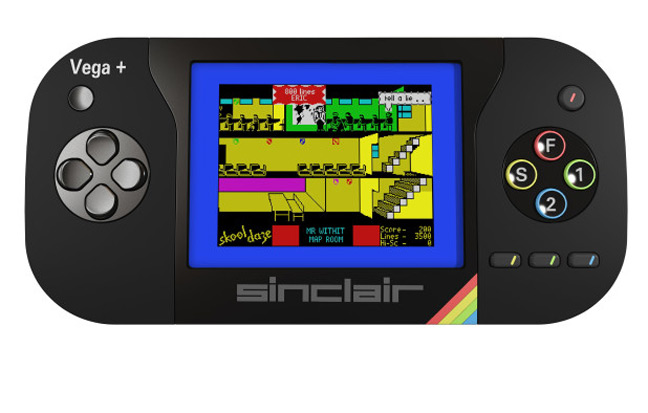 Feature: See our investigation into the Indiegogo-funded console project here.
We asked Andrews whether enforcing this costs order would drain RCL, which is one of the parties in the costs order, of funds it needs to produce the Vega+.
"Due to the attempted unlawful attempt to remove our shares, we literally had no option to take out the injunction," he said. "Our lawyers advised taking out the injunction not only against the company itself (as we had to legally), but also against the directors personally, so they should personally pay this 'refund' of costs, not RCL itself."
He added: "RCL also choose to go to the High Court four times in this matter, instead of accepting on day one the fact that it was (as confirmed by the judge) an unlawful action. The costs could have been very small. We still do not know why they attempted this action."
Levy and Martin said they were unable to supply us with a statement by the time of publication. ®