This article is more than 1 year old
'President Zuck' fundraiser opens for business
'I'm Commander-in-Chief, bitch!'
A fundraising vehicle to help get the world's fifth richest man Mark Zuckerberg elected as President of the United States will now take your money.
The Super Political Action Committee (PAC) is called (inevitably) 'Disrupt for America' and describes itself as "a progressive advocacy group focused on pragmatic, grassroots activism with an emphasis on social media, organized assembly, and open discourse and debate."
These particular 'progressives' are a forgiving lot: Zuckerberg's early business card at Facebook gave his job description as "I'm CEO, bitch", and the frat boy culture manifested itself early on, according to former employees.
But that's all water under the bridge now.
A Super PAC is a an independent campaign finance organisation that can raise unlimited funds, but is not permitted to co-ordinate with a formal campaign. They've been used to funnel unattributable 'dark money' to candidates, and for potential candidates to explore runs
It's only at the end of Disrupt for America's FAQ that the punchline is revealed:
"We are committed to convincing the American people to convince Mark Zuckerberg to consider a Presidential run in 2020, or at least join the conversation."
Why ?
"In addition to a set of steadfast liberal principals, Mark shares (perhaps more legitimately) many of the qualities of Donald Trump that resonated with everyday Americans – a wealthy, anti-establishment outsider unbeholden to special interests. Regardless of how one views Zuckerberg today, we believe that he represents a robust voice that would significantly augment the Democratic primary process, in addition to being a viable opponent to Donald Trump in 2020."
Zuckerberg denies wanting to be President, but has been making some very Presidential moves since the November elections.
He's even rediscovered God - a sure sign of electoral ambitions.
Last year Zuckerberg vowed to meet "ordinary voters" in each of the 50 states. An address to his old college at Harvard contained political staples beloved of Silicon Valley plutocrats like a Universal Income, online voting (via Facebook, no doubt) and folksy platitudes.
"We're millennials. We'll try to do that instinctively. Instead, I'm here to tell you finding your purpose isn't enough. The challenge for our generation is creating a world where everyone has a sense of purpose."
Zuckerberg said he'd been moved to tears by juveniles in detention, and his motivational story was that he hadn't sold Facebook early on, but had the courage to hold on to it, as it grew richer and more powerful. Truly an inspiring tale.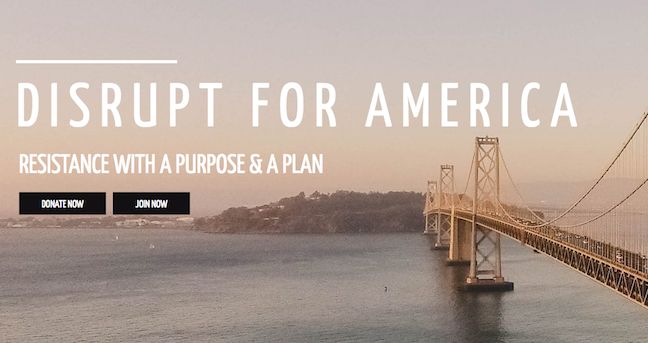 Steve Bong wants his idea back
Perhaps the idea of the PAC isn't actually to elect Zuckerberg but funnel Silicon Valley's influence. Today, Google's lobbying machine is no longer calling the shots in DC, as it did for years, and a sympathetic President who couldn't do enough for Big Tech has retired to make speeches. So where do Silicon Valley's lobbying cash go?
MayDay PAC, a vehicle created for the oddball egocentric Professor Lawrence Lessig. and purportedly crowdfunded by small donations, tapped the pockets of tech billionaires including Sean Parker, LinkedIn co-founder Reid Hoffman and PayPal co-founder Peter Thiel in 2014 but five of the seven candidates it backed lost. Politico called it "money down the drain".
Still, there's plenty more where that came from. We may have to get used to it.®