Your emotionally absent pic-snapping partner's going to look you in the eye again
Just kidding, they'll have smart 'Snap' spectacles...
---
Memory monetisation has arrived in the UK today with the launch of Snap Spectacles.
Snap is best known for enabling millennials to send silly self-deleting pics, but since its IPO it has been keen to reinvent itself as a camera company.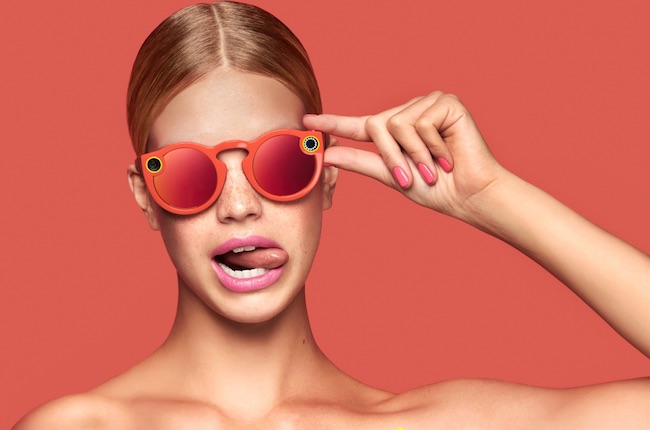 The product was first announced in September and has been available in the US for several months. From today they can be bought in vending machines near the London Eye.
A filing earlier this year said they are "the best way to make Memories because they capture video from a human perspective". How anyone could remember the most meaningful events of their lives until now remains a mystery.
Videos taken with Spectacles transfer wirelessly into Snapchat's "Memories" section. Spectacles' snaps are imported into the Memories folders so users can send them to friends in Snapchat or post them on other social media platforms.
The Spectacles are available in teal, coral and black.
A Snap spokesman said: "We're thrilled Spectacles will be landing in Europe just in time for summer and can't wait to see all the creative ways that our community here will use them!"
The device is reminiscent of the Black Mirror episode, set in the near future in which everyone has access to a memory implant that records everything they do. Or Dave Eggers' dystopian novel, The Circle, in which "sharing is caring" and "privacy is theft".
Then again, it could simply go the same way as Google Glass. ®