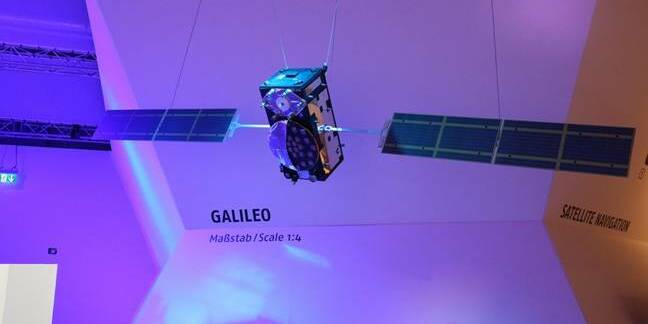 The European Space Agency has announced plans to upgrade the European Geostationary Navigation Overlay Service (EGNOS).
EGNOS uses three geostationary satellites and 40 ground stations to verify GPS signals. Output is deemed accurate to within three metres, rather less than the 17 metres assumed for unrefined GPS. EGNOS signals also guarantee the integrity of the data they offer, and warn when output should not be relied upon.
The aviation industry is the main EGNOS user, as verifiably accurate location data is preferred for its obvious safety ramifications. Higher-accuracy location data is also welcome when flying in difficult terrain or low visibility, so that pilots know they're not about to bump into a mountain or the sea. Some airports prefer the accuracy it offers ahead of other location information systems, not least because they don't need their own kit to make EGNOS work.
The system is also welcomed by many other users of geospatial data, as such folk seldom mind greater accuracy. And of course rescue services are very fond of knowing just where to find the people who've activated emergency beacons.
The ESA's signed contracts to upgrade EGNOS to versions V2.4.2I and V2.4.2A and says the work required is "will resolve various obsolescence issues related to EGNOS's Central Processing Facility, based in Toulouse."
The agency also has plans to integrate its own Galileo constellation of navigation satellites to EGNOS, reasoning that two fleets of navigation satellites is better than one.
Plenty of consumer-grade GPS devices include EGNOS: the project's list of receivers includes more than 100 devices listed as having "recreation" as a suitable application, including kit from brands like Garmin, Wintec and Magellan. ®
Sponsored: Webcast: Discover and secure all of your attack surface