Microsoft has released a new preview of Windows 10's Fall Creators Update, showing off elements of its new Fluent Design System and introducing a host of features.
At the Build developer event last month, the company announced the Fluent Design System as a move away from the flat design language which characterised the "Metro" approach of Windows 8 and carried forward into the Windows 10 Universal Windows Platform (UWP). Now there's depth, lighting and motion effects, translucent backgrounds and, of course, smooth scaling across different screen sizes.
The new update uses "Acrylic material", a translucent background with blur, tinted overlay and texture in the Start menu, Action Center (the right-hand desktop panel used for notifications and settings) and "toast" notifications.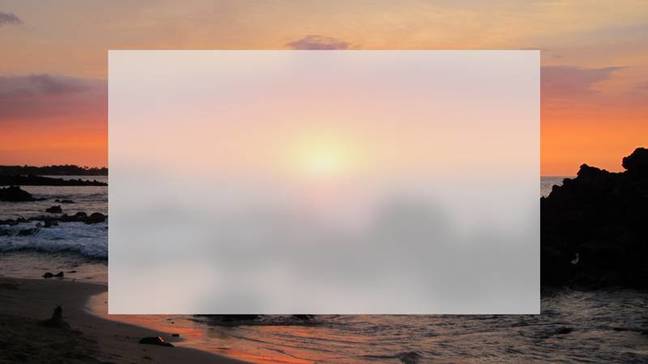 Acrylic material, part of the Fluent Design System, is coming to parts of Windows 10 Fall Creators Update
There is more work on improving the Edge browser, including the ability to pin websites to the task bar, fullscreen mode by pressing F11, and few other tweaks, such as the ability to use the close button to exit Edge even when a JavaScript dialog is open.
If you take a photo of an event poster, Cortana will now prompt to add the event to your calendar, a feature presumably designed mainly for Windows 10 Mobile users.
There are significant changes for pen users, a major focus for Microsoft despite the meagre uptake. It is strategic in that it ties in well with Surface hardware, and for designers using applications such as Adobe's Creative Cloud, which is an important market for high-end PCs. This build has a new handwriting panel with an obvious but important new capability: automatic text scrolling so you can continue to write as the panel fills. You can also overwrite text to make corrections without fiddling with backspace or delete, making handwriting input faster and more natural. There are new gestures for splitting, joining or deleting words. The panel now appears by default next to where you are writing, rather than at the base of the screen.
You can also now scroll through windows with the pen using simple up and down swipes, a feature currently reserved for UWP apps but also coming to the desktop.
Touch users get a completely redesigned virtual keyboard, with new text prediction algorithms (including Emoji prompts), a new option for a small keyboard layout designed for one-handed use, and swipe input with touch or pen (a feature Microsoft calls "shape writing").
There's also a new dictation button on the touch keyboard, though this currently only works for US English and Chinese (Simplified). Windows has long had a speech-to-text feature, found under Ease of Access options, and this also still exists in the new build. The effectiveness of the feature will depend on the quality of your microphone as well as how accepting the engine happens to be of your voice.
I am taking much of the above on trust, since although I have installed the new build on a tablet, the handwriting panel does not appear at all and neither swipe input nor dictation works. The probable reason is that the myriad language settings in Windows 10 have found a UK setting somewhere and therefore refuse to present the new options.
The Game Bar now supports screenshots of HDR (High Dynamic Range) video, and there are tweaks to the broadcast options and to Game Mode, which is meant to make game performance more consistent.
Office 365 or other Azure Active Directory (AD) users can now add other users to their PC via settings, another step towards making the cloud-hosted directory a strong alternative to local AD.
The Windows Subsystem for Linux is still in beta, but no longer requires Developer Mode if you want to enable it. More significant is that Microsoft promises to enable multiple distributions "very soon", which will enable use of SUSE and Fedora alongside the existing Ubuntu option, and to run them side by side.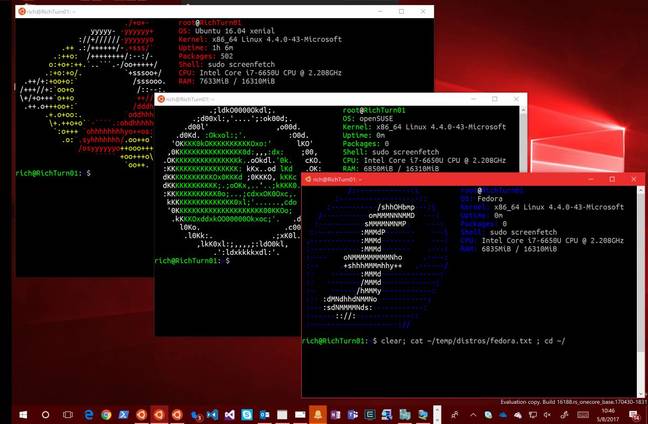 Coming soon: multi-distro support in the Linux subsystem
The ability to set file type defaults by application, as opposed to by file type, has moved from Control Panel to the modern Settings app. It is instructive to view old and new side by side: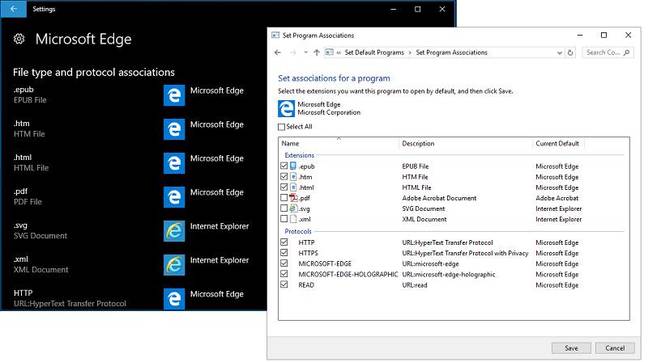 Setting file associations by app, with the newer dialog on the left
I am not sure who would prefer the new version unless using touch control.
Microsoft has posted a list of what is new here. Key features of the Fall Creators Update are still missing in this preview, including OneDrive Files On-Demand, which will let you see all the files in Microsoft's cloud storage while only downloading those you need offline.
This new preview shows that Microsoft is executing on the promise of regular new features in Windows, part of its "Windows-as-a-service" concept. How many of these features will matter to most users is another question, though a better-looking and more consistent UI is welcome. ®
Similar topics