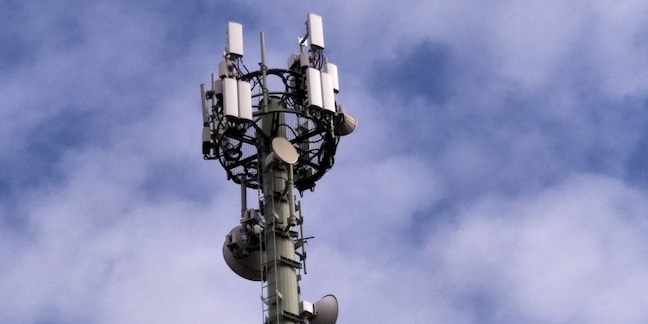 Australia's Department of Communications wants to make it easier for carriers to build radio towers – and with everything on the table from heritage building access to objection procedures, there's likely to be a Battle Royale on the way.
The department has published a consultation paper, here, on request from carriers who want to get radio towers up and operational more quickly.
That's on their wish-list is a revision to how so-called "low impact facilities" are regulated, on the basis that the code covering such facilities is substantially unchanged from when it was put in place in 1997.
For example, since the telco code was first introduced, local councils have increasingly applied heritage rules to whole areas (what's referred to as 'heritage overlays'). Carriers want the code to apply only to individual buildings, while councils want all facilities within a heritage overlay to be subject to council approval.
The carriers also want to increase the maximum height of building-mounted antennas from three to five metres above a building's envelope.
It's likely that letting rural households install satellite dishes up to 2.4 metres diameter won't be quite so contentious, considering their dependence on the NBN Skymuster satellites for connection.
Also likely to be uncontroversial: carriers including nbn™ want new antenna types added to the low-impact list: omnidirectional antennas (which are smaller than yagi or panel antennas anyhow), WiFi base stations (also smaller than cellular kit), and lens antennas, which nbn™ wants to deploy in mostly-regional fixed wireless areas because they've got a more focussed beam.
The Reg can easily imagine city residents gearing up against the proposal that carriers could extend existing towers by up to five metres without new approvals, as long as they're installed in commercial areas.
Other changes to the low-impact definitions include:
Changing the shape of cabinets co-located with base stations so they can be taller, but with a smaller footprint;
Trenching rule changes, so someone like nbn™ can have 200 metres of trench open for works, while still remaining within the definition of "low impact" (the current limit is 100m);
Cabling on or under bridges be treated as low-impact, so a cable run can be installed without specific permission.
Perhaps the biggest procedural change proposed is in dispute resolution: if carriers can't come to agreement with landowners, they want the Telecommunications Industry Ombudsman to help.
"This would also benefit land owners and occupiers because their disputes with carriers could be referred to the TIO for resolution more quickly", the DoC discussion paper says. ®
Sponsored: Ransomware has gone nuclear