This article is more than 1 year old
Teen girl who texted boyfriend to kill himself guilty of manslaughter
Michelle Carter responsible for beau's sucide, decides court
The teenager who repeatedly urged and encouraged her boyfriend to kill himself with hundreds of text messages has been found guilty of involuntary manslaughter.
Michelle Carter, now 20, was 17 when she spent several months pushing 18-year-old Conrad Roy – who she referred to as her boyfriend – to commit suicide.
Most shockingly, the court heard that when Roy backed out of his plan and left his truck – in which he was running a gasoline-operated water pump in order to choke on the truck's fumes – and texted Carter saying he was "scared," she texted him back and told him to "get back in."
The two then spoke by phone, and Roy went through with his plan, dying of carbon monoxide poisoning on July 12, 2014. Carter later texted a friend and told her she was "talking on the phone with him when he killed himself ... I heard him die."
Carter waived her right to a jury trial, meaning that the verdict was delivered by Massachusetts Judge Lawrence Moniz. He found her guilty, calling her actions "wanton and reckless conduct" and noted that she had caused his death "by instructing Mr Roy to get back in the truck" – something that she knew would result in "a high degree of likelihood that substantial harm would result."
The verdict is unusual – since Carter was not physically present when Roy killed himself – and represents a shift in recognition of the impact of modern cellphone technology.
She will remain in custody and faces a sentence of up to 20 years in prison. Sentencing is scheduled for August 3.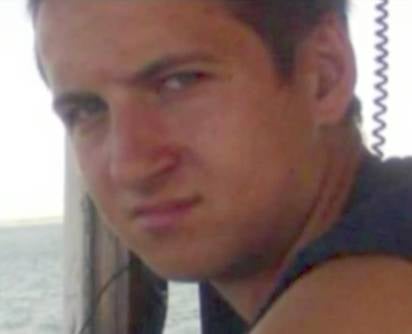 Conrad Roy ... via CBS Boston
Tragic
Even though attention has focused on the hundreds of callous messages sent by Carter in which she kept asking him when he was going to kill himself and then scolded him when he didn't, her defense team focused on the fact that two years earlier she had sought help for Roy and repeatedly encouraged him not to try to kill himself.
They painted a picture of a desperately lonely individual who had an eating disorder and was on prescription drugs for anxiety and depression. The switch from reassuring and supportive girlfriend to someone who actively pushed Roy to commit suicide was a result of a recent change in medication (from Prozac to Celexa), her lawyers argued. She thought she was helping him, they argued, while "enmeshed in a delusional system." The judge didn't buy it.
The prosecution, meanwhile, in an effort to explain the motive behind her horrific actions, pointed to her personality and her desperate craving for attention and sympathy.
At one point, while telling Roy to go buy the water pump that would kill him, she also texted his mother and several school friends who she wished to be friends with, saying she had not heard from him. It was a "test run," the prosecution argued, to see how much sympathy she could garner as the girlfriend of a suicide victim.
Posing
After Roy's body was discovered, she posted messages on social media decrying the death and wishing she could have done more. She organized a basketball tournament in his memory – but in her hometown rather than his – and held herself out as a battler against suicide. She posted on Facebook: "Even though I could not save my boyfriend's life, I want to put myself out there to try to save as many other lives as possible."
Judge Moniz noted, however, that Carter had "done nothing" to save Roy. "She did not issue a simple additional instruction, 'Get out of the truck'," the judge pointed out. She did not call the police, or his family, despite knowing what was happening and where he was, the judge said. In short, she was responsible for his death. ®