This article is more than 1 year old
When corporate signage goes BAD
The Cisco slip of 2010
LogoBotch Thanks to a sharp-eyed Reg reader in Norway who snapped the local Cisco offices, everyone can cop an eyeful of the unfortunate rebranding exercise that happened after it bought Tandberg in 2010.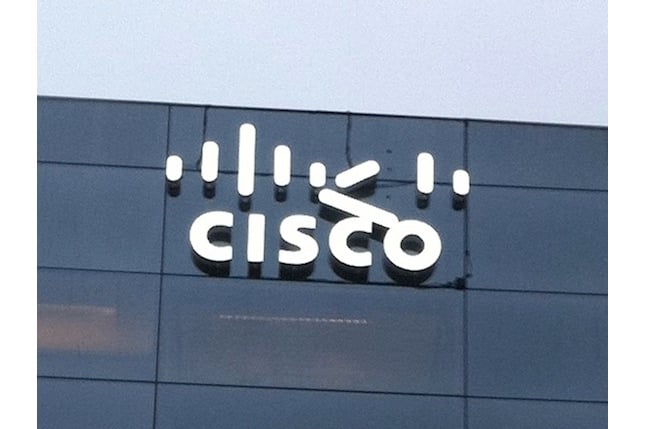 We aren't sure whether the sign slippage was caused by sloppy workmanship or a batch of dodgy glue. But we are sure the $60bn sales machine that is Cisco rectified the fault pretty quickly and staff didn't remember it at all.
"Cisco bridge is falling down," said our man, who added: "After the formalities [of the acquisition] were sorted out, a flashy new sign was put up, however, apparently with bubble gum rather than glue.
"This, obviously, has become our standard internal joke whenever anything happens with the Mothership that makes us feel that Tacoma Narrows rather than the Golden Gate [bridge] is our engineering ideal."
The Cisco slip reminds us of our Nokia logo story in 2012 when another Reg reader took it upon himself to rearrange the letters to spell "ONKIA", the Finnish verb to fish with a rod and line.
Any other mishaps, let us know via news@theregister.co.uk. ®