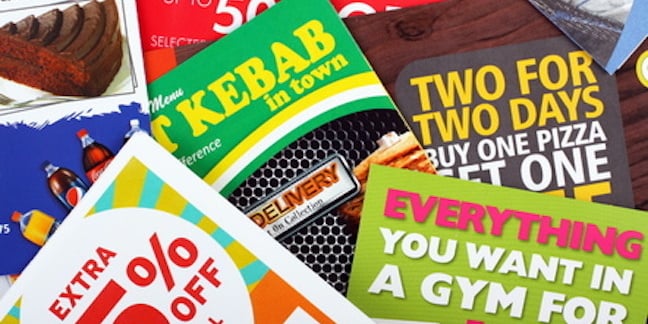 A Midlands NHS group has committed face-palm after face-palm in its efforts to inform residents about its patient data-sharing plans.
This week, residents of Warwickshire, England, received a letter from Alex Price-Forbes, chief information officer for Coventry and Rugby Clinical Commissioning Group.
The idea was to tell them that their GP records would be shared with doctors, nurses and carers in an attempt to improve and speed up healthcare, but that they could opt out if they wanted.
However, best laid plans seem to have fallen rather wide of the mark, with the densely worded A4 letter – branded "long and confusing" by residents – landing rather unceremoniously on their doormats.
As one local Reg reader put it, the missive came in the form of a folded piece of paper, sans envelope, that got mixed up in a Domino's Pizza menu "and consequently very nearly went straight in the recycling".
And the content of the letter probably won't go down in the communications hall of fame. Readers were faced with an opening three paragraphs that would put some of the press releases that land in our inboxes to shame.
Health and social care organisations are working together on an "exciting long-term project" that will be "designed around your needs" and promises to help you "stay healthy and remain independent", the letter proclaimed.
"We recognise how frustrated you are by the delays which occur when the important information" isn't available quickly and easily to healthcare workers, the letter added – apparently blind to the irony.
Those that ploughed on were reassured that data would be shared "with your consent" when necessary for their care and "at the point of care" – but that patients should tell their GP if they didn't want their information shared.
The overall outcome was somewhat confusing, with one Twitter user saying that the letter had left them "pained and discombobulated".
And – to add insult to injury – any householders that wanted to get some more answers were directed to a phone line that was out of service.
A notice on the Coventry and Rugby Clinical Commissioning Group's site read: "We are currently experiencing issues with the answer machine service number included in the letter, however we are working to resolve the issue as soon as possible."
The CCG told The Reg that patients could call 02476 553344 or email them instead.
It added: "We are continuing to use a range of mechanisms to ensure patients can ask questions and get responses to any queries. We are therefore confident that despite the issue with the original phone number, the actions we have put in place have provided patients with alternative ways to contact us."
Glitches can happen to anyone, but El Reg feels it might have been incumbent on the CCG to go to greater lengths to make sure residents received and properly understood the letter – especially given the furore surrounding poor communication of the government's now-canned Care.data information-sharing scheme. ®
Sponsored: Ransomware has gone nuclear