This article is more than 1 year old
Samsung ploughing billions into boosting memory production
IoT, AI and car tech driving demand for chips
Memory and flash fabber Samsung is boosting production, convinced that high demand for chips is here to stay.
Demand will stay high, Samsung says, because the Internet of Things (IoT), artificial intelligence (AI), big data and automotive technologies all need more DRAM and flash.
It says it will invest KRW 30 trillion ($26.1bn) by 2021 in its existing plant in Pyeongtaek, South Korea, to expand its semiconductor fabrication capacity. This fab, claimed to be the single largest in the industry, is now making 64-layer 4th generation V-NAND flash chips.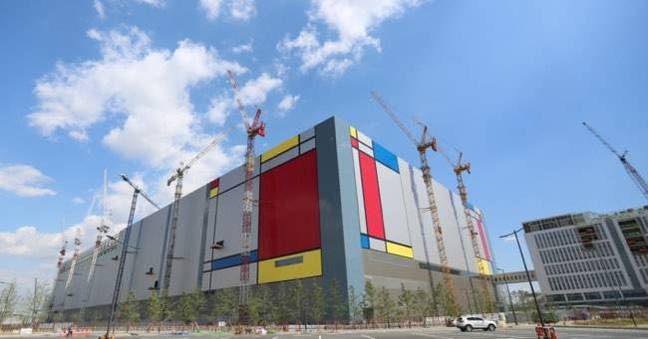 Samsung's Pyeongtaek fab
It will also put KRW 6 trillion ($5.2bn) towards a new semiconductor fabrication line at its site in Hwaseong with the latest equipment, including Extreme Ultra Violet (EUV) kit, being installed.
Samsung may expand its semiconductor manufacturing capacity in Xi'an, China, by adding a second fab there. The existing factory is operating at full capacity.
South Korea's economy could also benefit if Samsung Displays builds a new OLED manufacturing site in Asan by 2018.
Reuters reports that Samsung's investment moves follow calls by South Korea's president for big business to invest more and create more jobs for the country.
All together Samsung could spend KRW 37 trillion ($32.1bn) to increase its worldwide production facilities. ®