This article is more than 1 year old
The great phone squeeze wheeze: Getting squidgy with HTC's U11
Glassy, glossy, sassy... but smudgy
Review Thank goodness HTC is still with us, for I haven't enjoyed using an Android more all year than its flagship U11.
This was a surprise. But I used one for three weeks as a primary phone, and this is what I found.
From the front the U11 boasts a fairly generic, staid design that doesn't hint at its two gimmicks. If "this year's look" for flagships takes its cue from a narrow, elongated 18:9 display, this is 16:9 old school. From the spec sheet it looks generic flagship too. And the gimmicks, I'll be frank, I could take or leave. So why, you're wondering, the enthusiasm?
I'll deal with the much-touted gimmicks first.
Say: Squueeeze
The U11 has a quite startling two-tone or "3D" glass rear, replacing the metal design HTC has used for the past few years. The second is squeeze, or "Edge Sense", a marketing term that hints at more than it can achieve. It's simply the ability to trigger an action or shortcut by compressing the sides of the phone. I'll get the gimmicks USPs out of the way first.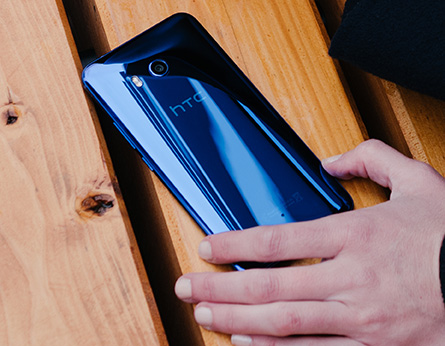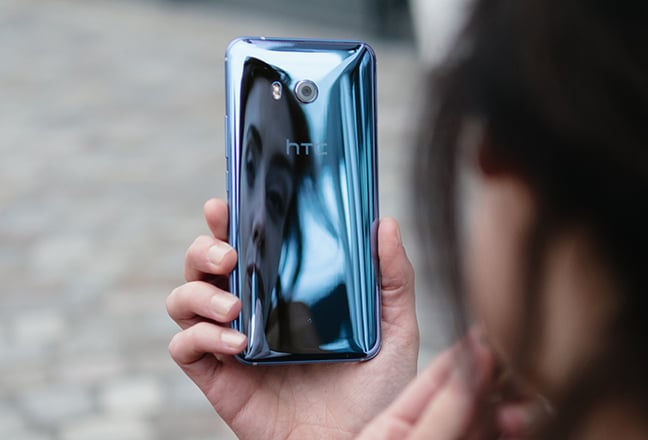 The shimmering, almost iridescent curved glass back of the U11 has been compared by one reviewer to "a wet dolphin". That isn't a thought that sprang to my mind. The two-tone effect is created by HTC sprinkling reflective minerals into the glass during the manufacturing process, and each unit other than the black reflects different hues, changing with the angle. It's also dazzling enough on a bright day to blind pilots flying overhead, I suspect.
But not for long as this is such a smudge magnet, you'll want either a dedicated cleaning cloth, or a better clear case to show off the design fully than the adequate one supplied in the box. Mine was one of the four basic colour combos, a retrained and rather superfluous "black", a "white" that's really a silvery blue, a deep cobalt blue-to-purple, but the most striking is "Solar Red" which is quite fantastic, shimmering from red to gold. The latter is the only SKU to support two SIMs. If you're going to go for a gaudy look, you may as well go the full Imelda Marcos.
As for the pretentiously named "Edge Sense", or squeeze gestures, I found it handy for starting the camera rapidly, even though this is something I could do in any case with a double click of the power button, as on many phones. HTC says it's early days, and will incorporate the squeeze ability into other apps including Google's maps and gallery. Users will be able to "save and share" their own custom actions too. For now, you can configure a long squeeze and a short squeeze (a distinction that's off by default), but I found it easier to leave it to one setting and one action. It may go off accidentally in a tight trouser pocket – but it depends how tight your trousers are (I don't want to know).
And one headline-grabbing feature we couldn't test: the incorporation of Amazon's Alexa Assistant which will respond to the Alexa wake-word. It's a non-exclusive feature – it will sit aside Google Assistant and no doubt Cortana if you install it. That isn't available anywhere just yet but at launch briefings were promised for later this month.
There are a few reasons why I enjoyed using it.
The U11's Super LCD screen was fantastically responsive, much more so than the nominally higher-specced Samsung rival, and scrolling and transitions were more fluid than on an iPhone. This has been a holy grail for Android makers for years. Partly because HTC sticks pretty close to stock Android. Only BlackBerry, OnePlus and Google itself offer a more "minimal" experience than HTC.
"Phones have become very needy in 2017, like an attention-starved pet"
Nor is it weighed down by cruft: most of the own-brand HTC apps from a couple of years ago (its browser, gallery, notes and tasks for example) have been retired but can still be downloaded from the Google Play store. HTC retains a decent integrated dialer/contact book, and SMS app, and its own feed aggregator and irritating pseudo-AI "assistant". But it's two taps to turn off the aggregator and once sent away, the "assistant" doesn't return. Unlike the persistent Bixby. Ahem.
And HTC's font server gives third-party apps and widgets a unified font, a subtle touch that has always made their devices feel more cohesive and less, well, Android-y. I'd like HTC to have made the dock slide up to reveal the old app drawer, as it should in Nougat, but that's a small quibble. If you've had an HTC in recent years, the app drawer behaves just like it always has done.
I like having a dedicated region for capacitive buttons on a 'Droid, it makes things far less fiddly, and thankfully HTC has kept that. The turn to onscreen navigation was not a good one, in my view, but hopefully more phones will incorporate a multitouch gesture into the sensor, as Huawei and Muzei have done. The fingerprint scanner performed flawlessly.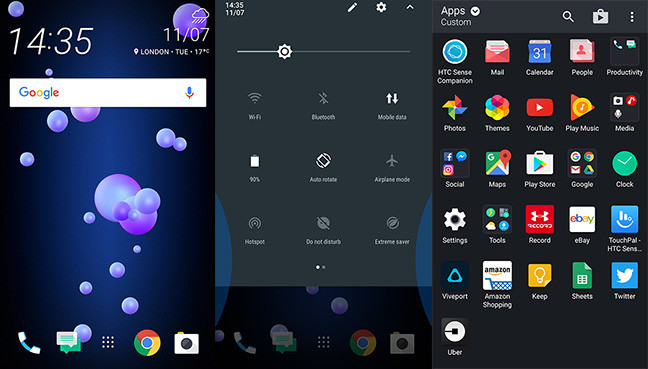 Perhaps it was simply a relief after the cumbersome Samsung S8+, with its awkwardly positioned fingerprint sensor and ever-intrusive, non-functional Bixby "AI assistant". But it's not just that. I subsequently received the OnePlus, with a similar Snapdragon 835 and double the memory (8GB), and the comparison was interesting: the low latency of the HTC display really stands out.
(The display stood up well outdoors in our heatwave too, a marked improvement on the HTC 10).
Sounding off
So you've got a superb performer, is that all? Not quite. The audio here has received some attention, despite HTC's decision move the DAC out of the handset and into a USB-C to audio jack dongle it bundles with the phone. There's no headphone jack on the device itself, but the bundled USonic USB-C headphones are a very decent quality; HTC charges £34.90 for them separately, and they boast Active Noise Cancellation, something you don't expect to find in bundled headphones. The phone performs some dimensioning using sound waves on your skull to optimise a default sound profile.
I missed the distinctive dual front-firing speakers that have characterised the designs from the One M7 to the One M9. It's still stereo, with "woofers" at the top and most of the sound, including all the bass, being forced through the bottom. That means it is susceptible to the flaw of a stray finger blocking all the sound during calls or videos.
HTC is the only Android maker to support Apple's AirPlay audio protocol and I actually found it more reliable than an iPhone 6s Plus for beaming music to a fourth-gen Apple TV. I think this is a big deal, but HTC doesn't even mention it in the specs. Even if you don't have an Apple audio setup, the chances are you'll know somebody who does. The support doesn't extend to casting videos, it's just audio, and it's available across all HTC devices, but it's a great USP.
The U11 has four directional mics, for "3D audio", and these perform well. It isn't quite up to the high dynamic range of Nokia's old HAAC but is a cut above the rest. Call quality is good, while reception in my usual notspots a shade above average. In these locations some phones bust a gut to maintain an LTE signal, while others just give up and lock on to HSDPA. The U11 maintained an LTE signal reasonably well here.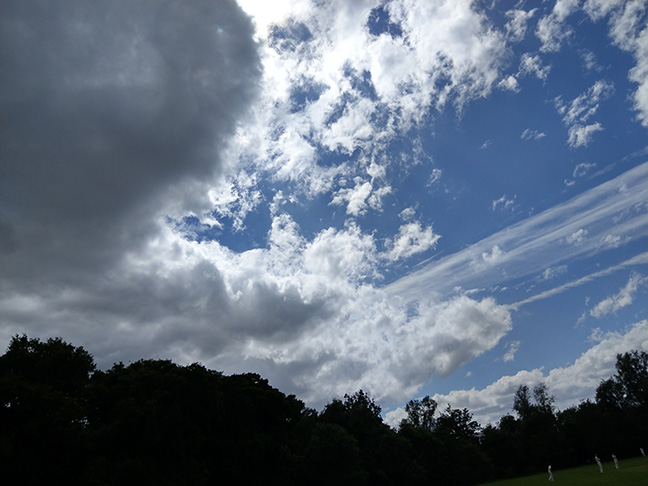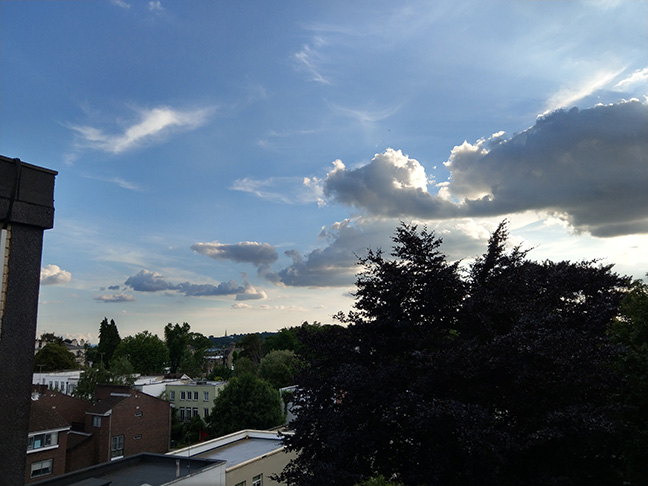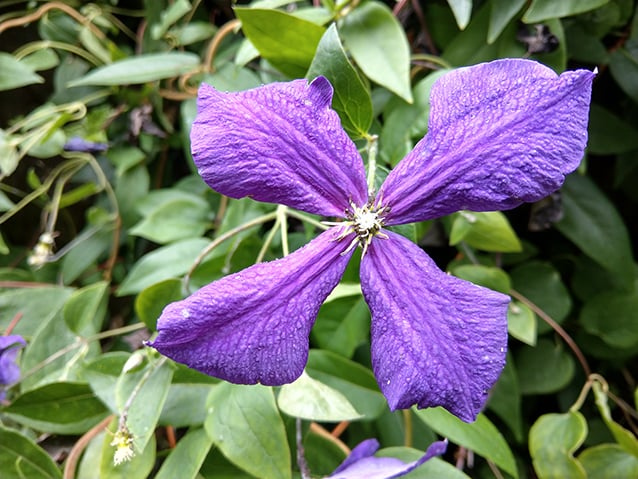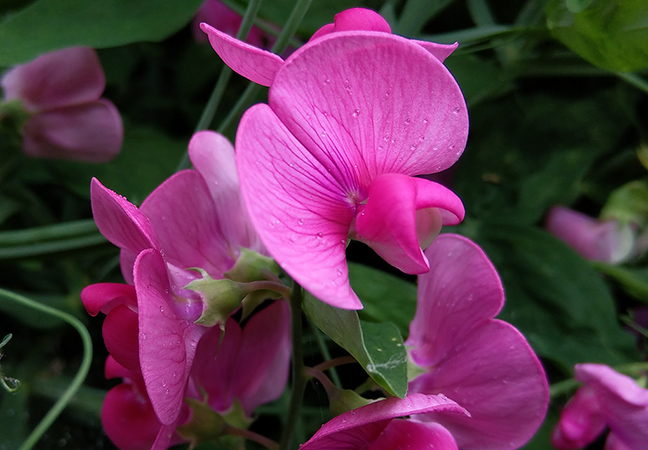 Detail cropped – click for 50 per cent-sized image
Pics
The output from the imaging unit is excellent, letting in an enormous amount of light at night. The main 12MP 1.4um sensor has an aperture of f/1.75 with even more pixels for selfies, a 16MP f/2.0 sensor in the vanity camera, with a 150-degree wide-angle lens. HTC claims it has the highest DxOMark rating of any mobile. I take this factoid with a pinch of salt: vendors who "work with" the site get pleasing results; despite the OnePlus 5's lacklustre low light performance, it's just one DxOMark mark behind. The autofocus is extremely rapid, thanks to the horsepower of the 835 being used to focus on the fly – under 0.3 seconds, says HTC.
It's not really a negative, but the HTC isn't as power-clever as the Samsung, despite a bulkier design. The real-world battery life isn't bad, it's merely typical. Better than the 10, for sure. Perhaps this is less relevant given that the standard this year is 0 to 50 per cent battery in half an hour.
The U11 has got decent (IP67) waterproofing but still lacks wireless charging. For £649 – yes, more expensive than before in line with the increasing prices of flagships – you can decide whether that's a show-stopping omission. It's just a pity when it does the other stuff so well.
Conclusion
HTC has a diminished high street profile these days, and for the first time in recent years, I believe, the flagship isn't being ranged by all four UK networks. Huawei and OnePlus are making incursions here. But it's the strongest HTC phone since the 2014 One M8 and it's made a 'Droid that does what it does very well.
So well you'll get bored with it. And in 2017 that modesty is welcome. Phones have become very needy, intruding to offer you "useful and relevant information" like an attention-starved pet. This by contrast was a pleasure to use.
Hopefully HTC won't now go and ruin it all by being helpful. ®
Summary: Excellent fit and finish, a great camera and audio smarts make HTC a contender again.
Key Specs:
5.5-inch QuadHD display
Snapdragon 835 octocore
64GB of storage, 4GB of RAM, microSD slot (Solar Red model is dual SIM)
3000mAh battery
153.9 x 75.9 x 7.9 mm, 169g
Price: £629.99 SIM-free (Carphone Warehouse); Solar Red exclusively from HTC. EE and O2 range the device.