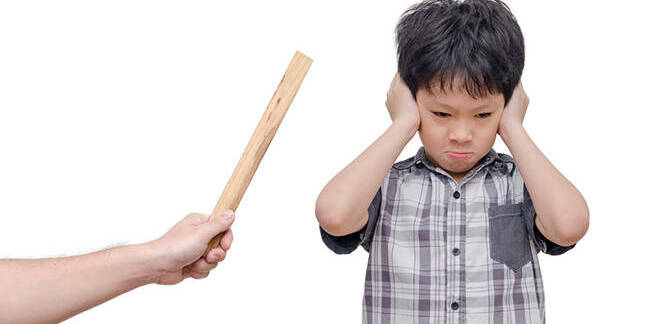 Brit comms regulator Ofcom has created a dedicated Openreach Monitoring Unit, in a move reminiscent of the naughty kid at school being forced to sit next to the teacher.
The body will watch Openreach to ensure it delivers progress towards its network division becoming legally separate from BT, following the outcome of the Digital Communications Review in March.
This week Openreach began removing BT's logo from its 22,000 vans as part of the separation.
Ofcom said it expects the reformed Openreach to engage with industry to deliver widespread fibre networks offering fast, reliable broadband. "The new company should provide a good service to meet the needs of all the people and businesses who rely on its network, together with a step change in quality of service."
But the regulator warned: "Should it become clear the new Openreach was not working, or BT was failing to comply with its commitments, Ofcom would revisit the model and consider new measures to address any concerns."
Ofcom had been criticised for stopping short of recommending a full structural separation of Openreach from BT.
Since March, Openreach has a new chairman and board, with the majority of members having no affiliation with BT Group. It has also set up its own compliance committee, and is consulting publicly on a new process for engaging with telcos on planned services and investments.
Sharon White, Ofcom chief exec, said: "BT has made positive progress towards implementing the reforms. Once they are complete, Ofcom will keep a careful eye on whether Openreach is working for telecoms users, ensuring BT and Openreach live by the letter and spirit of their commitments. If we see problems emerging, we won't hesitate to act."
Ofcom said it will examine whether all UK consumers and businesses using Openreach's network are receiving decent speeds, and the right service to meet their needs.
"We will measure, and report on, Openreach's contribution to growing fibre broadband networks, including 'full-fibre' lines which are currently available to only around 2 per cent of UK premises," it said.
Ofcom will consider whether BT and Openreach are sticking to the commitments, and creating a successful culture that values Openreach's independence. The watchdog will publish its findings six months after the commitments come into effect, and then every year.
An Openreach spokesperson said the division supports Ofcom's statement. "We've already made a lot of progress. Our CEO now reports to the Openreach Chairman and is accountable to the Openreach Board which has a majority of independent members.
"We're also working more closely with our CP customers and we've introduced a new confidential phase to our consultations with them. This week we unveiled our new, distinct brand which removes all references to BT Group."
He said there are still some preconditions that need to be met before Openreach is fully incorporated, but it's already acting like Openreach Limited.
"We are committed to delivering better outcomes for UK consumers and businesses, including better service, faster speeds and broader coverage." ®
Sponsored: Ransomware has gone nuclear