This article is more than 1 year old
Fan of FBI cosplay? Enjoy freaking out your neighbors? Have we got the eBay auction for you
Get this retired surveillance van for all your totally legitimate above-board activities
A rather unusual auction on eBay could appeal to aspiring spies and X‑Files fantasists alike.
A bloke in North Carolina is offering up what is described as a restored 1989 FBI "surveillance" van, complete with listening equipment, LCD monitors, and two DVD players, apparently.
The van, an otherwise not unsettling brown Dodge Ram 350, has low mileage (23,500 miles to be exact), one careful previous owner, double-locking doors, and its own toilet for long stakeouts.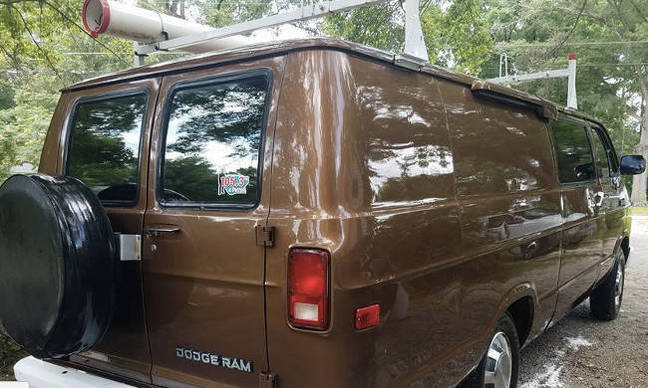 If this van's a-spyin', don't come a-pryin'
The seller, who looks legit and has dozens of good customers reviews, claims that while the van has recently been restored since leaving the bureau and being sold at government auction, the vehicle was in fact "used for FEDERAL DRUG INVESTIGATION and still has surveillance tapes inside with notebooks."
"Definitely one of a kind toy! Type of toy to be in a Museum!"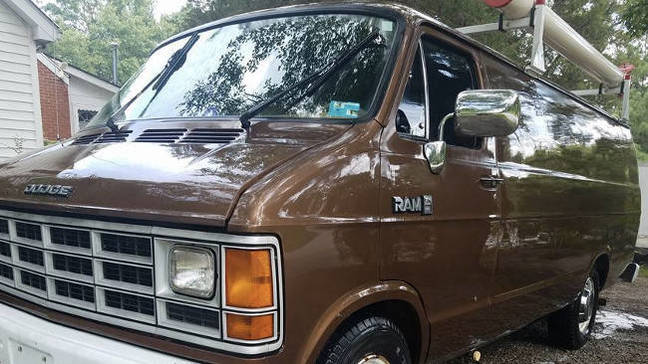 Add your own "flower delivery" sign and insert two hilariously mismatched detectives
Other perks include:
Rear AC/heat controls
The ability to kill the engine from the back of the van
On-board propane tanks
An intercom
A number of electrical sockets
Two extra on-board batteries
The seller is also offering to throw in manuals for all of the on-board surveillance equipment and full documentation to show that the van is legit – something that will no doubt come in handy should the local police inquire as to why you're driving around in a windowless van packed with stuff that resembles surveillance equipment.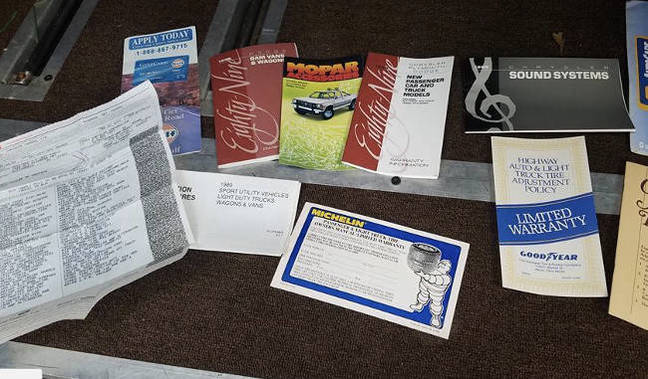 You'll definitely want to keep the paperwork
The current bid for the truck is $11,100, with 27 people having already made offers. ®