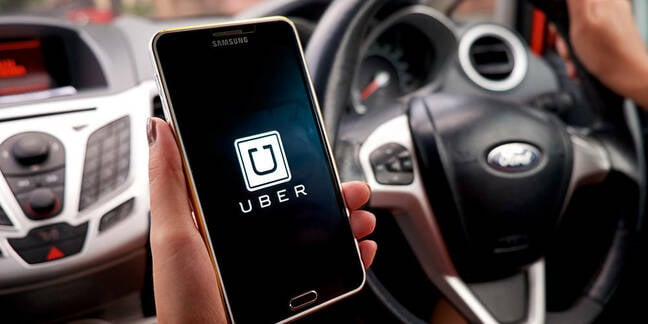 Japanese firm SoftBank is reportedly aiming to take a multibillion-dollar stake in Uber, just days after it stumped up cash for Singaporean ride-sharing biz Grab's latest investment round.
According to the Wall Street Journal, SoftBank has approached the lawsuit-ridden taxi app maker about gaining a large stake in the company.
The newspaper reported sources as saying the talks are preliminary and one-sided, and that any potential deal would have to wait until Uber brings on a new chief executive following Travis Kalanick's resignation last month.
SoftBank already invests in three ride-sharing companies in Asia: Ola in India, Didi Chuxing in China, and Grab, based in Singapore and operating in seven countries in Southeast Asia.
Yesterday, SoftBank and Didi announced that they had backed Grab's latest funding round, which raised some $2.5bn, valuing the Singapore biz at more than $6bn. Reports described this as the biggest investment in a tech startup in Southeast Asia.
Adding to the interconnected ride-sharing web, Didi also has investments in Lyft, and last year acquired Uber's Chinese subsidiary, with the merged business reportedly worth $35bn.
Earlier this month, Uber announced plans to merge its business in and around Russia with the local search engine giant Yandex – which has been operating Yandex.Taxi in the region since 2011.
Uber put down $225m for a 36.6 per cent stake in the new company, creatively named NewCo, while Yandex put down $100m and gets a 59.3 per cent stake. The merger should be finalised by Q4 of 2017.
Sponsored: How to simplify data protection on Amazon Web Services