This article is more than 1 year old
Sensor-rich traffic info shows how far Silly Valley has to drive
You're not getting on this CAN bus
The German auto cartel has flexed its muscles as Silicon Valley tries to encroach on its turf.
HERE – the map consortium owned by Audi, BMW and Mercedes-Benz – is adding live sensor data to its Real-Time Traffic service, a first.
Sensor-data such as brake information is fed into the HERE service.
Ralf Herrtwich, senior VP Automotive at HERE, said the advance "moves us closer to realizing our vision of a live representation of the road environment needed for both advanced driver assistance systems (ADAS) and self-driving applications".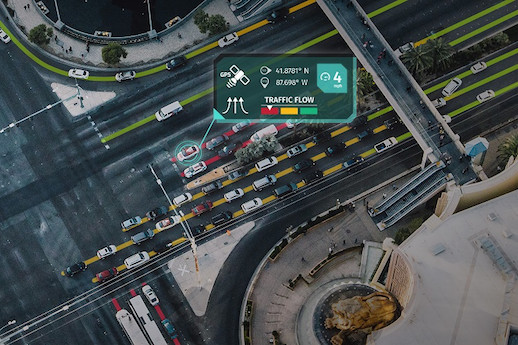 Apple and Google, and other would-be auto makers, rely on your smartphone for traffic info, and they don't have access to anything like the quantity and quality of data the dozens of sensors in a modern car can collect.
For example, a smartphone-hosted traffic app can extrapolate that there's a traffic jam after a few minutes. But real-time braking information can suggest that a traffic jam is about to occur.
Auto makers keep the CAN bus locked down and, for all the talk of Silicon Valley firms "disrupting" the car business, intend to keep it that way.
Here's a quick reminder why.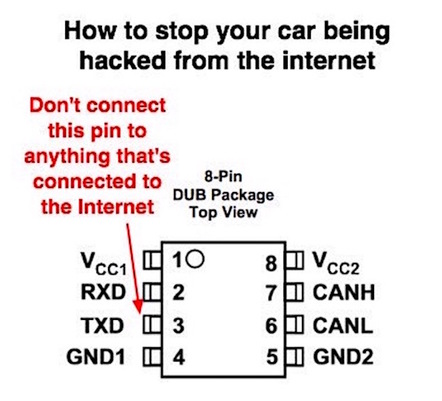 The tech startup motto of "move fast and break things", attributed to Mark Zuckerberg, doesn't translate so well on the road.
Last year we asked, "Is Silicon Valley 'disrupting' the car industry – or is the car 'disrupting' Silicon Valley?" The idea that the auto industry was ripe for new entrants, based on the complacent observation that "software is eating the world", has not got the newcomers very far. Knocking over the car cartels is proving to be much harder than skittling the music industry. ®