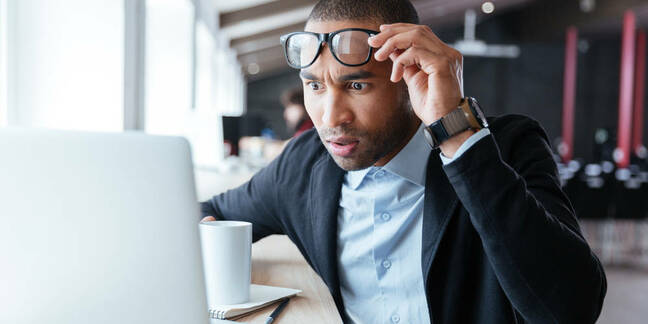 A Silicon Valley investor accused of sexual harassment by an anonymous blogger has sued the mysterious scribe for defamation – only to find the writer appeared to be a business rival in disguise.
Anis Uzzaman, CEO of Fenox Venture Capital, was outraged when a post appeared on popular Japanese blogging site Hatena in March detailing how an unnamed VC pressured the post's author into spending the night with him at a five-star hotel.
The post, written in Japanese, was titled: "Happenings in Silicon Valley – I was sexually taken advantage of by a Silicon Valley VC."
"As I could not discuss this story with anyone, I decided to write it on a blog," a translation of the journal entry reads. "It happened a while ago, but I got sexually taken advantage of by a very famous Silicon Valley VC. It was not that I was in a relationship with him, I was just pushed around and taken advantage of."
The blog post was written in a way that suggested the author was a woman working in the Valley startup world. Interestingly, it did not specifically name Uzzaman. However, the Fenox boss felt the physical description of the fella in the post was too close for comfort, and that people reading it would assume the VC was him.
Uzzaman denies any of the alleged wrongdoing: he says the Hatena post is a fabrication. In June, he went to the San Mateo County court in California, and kicked off legal action against the anonymous writer, alleging defamation.
Because he had no idea who the writer was, Uzzaman hired a team of attorneys to uncover the identity of the blogger. In Japan, they asked a judge to force Hatena to cough up the public IP address of the post's author, and the exact date and time the article was put live.
Hatena duly handed over these details under the orders of Judge Okamoto Toshihiko in a Tokyo district court. This information revealed that the post was published from a Comcast IP address in San Mateo County, California, on March 11, 2017 at 7:05am Pacific Time (11:05pm Japan Standard Time).
Wait, what?
Something obviously wasn't right here, Uzzaman thought. So he asked San Mateo County Superior Court to make Comcast reveal the identity of the subscriber using that IP address at that time.
Surprise, surprise – the IP address, according to court documents, belonged to a Brandon Hill of Daly City, California. Hill is CEO of btrax, a San Francisco marketing agency.
Hill and Uzzaman operate in similar circles. Hill's company targets tech-related startups hoping to make it big in Asia, while Uzzaman's firm invests in startups and helps them break into the global market. Both are fluent in Japanese.
It is claimed Hill made up the sexual harassment accusations shortly before a big Fenox-hosted event – the 2017 Startup World Cup in San Francisco – to harm Uzzaman's reputation, and potentially deter folks from working with him.
In court documents filed late last week, Uzzaman alleged Hill "intentionally posted the false statements online to cause damage" to his reputation, and posted "the false statements approximately two weeks before a large event hosted by Fenox."
In a statement, Hill denied any involvement. He told The Register he has never written a post on Hatena, that his business does not compete against Fenox, and that someone else may have used his Comcast internet connection to write the offending article:
Regarding the allegation, we consider it a false allegation for the following reasons. Though it could be through the IP which I own, I am not the person who wrote or published the article.
I have no reasons to damage [Fenox's] business. Earlier this month, we have notified Fenox that there is a possibility that my IP was used to publish the article by someone as there are over 50 people who know the SSID and password of the Wi-Fi.
Currently we are communicating with Fenox via our attorneys.
The next hearing for this ongoing defamation case is due to take place in October.
Background
Allegations of sex harassment hang heavy over technology companies. Susan Fowler, an ex-engineer at Uber blogged about her own experience working at the ride-hailing company, kick-starting a flurry of panic for its PR and a slow avalanche of women reporting on their sexual harassment experiences in other companies.
Uber reacted by launching an internal investigation led by Eric Holder, a former US attorney-general under Obama's administration, resulting in the sacking of more than twenty employees.
More recently, David McClure, an angel investor and CEO of 500 Startups, resigned after repeated accusations of sexual harassment were made by multiple women. ®
Sponsored: Ransomware has gone nuclear