This article is more than 1 year old
OnePlus cash equals 5: Rebel flagship joins upmarket Android crew
All the details on the less cheap-as-chips device
Review In a little over three years, the Chinese giant BBK Electronics has made a big impact on the market using OnePlus as a guerilla operation.
By throttling supply via an invitation scheme, and offering terrific value for money, the OnePlus brand built up an authentic word of mouth reputation: help yourself to flagship specs at a vastly lower price point. Just two years ago, the One Plus 2 went on sale for a mere £249.
(BBK, which also owns the Vivo and Oppo brands, is the sole shareholder and child and parent operate out of the same building.)
We coined the term "Shenzhen generic" to describe Chinese manufacturers selling zero-or-low margin high end phones, and it wasn't intended as a pejorative. Shenzhen represents a manufacturing miracle and finally companies were beginning to pass on the value to customers in low prices and good design.
2017 finds OnePlus leaving this behind. It's going upmarket. It is backed by professional marketing, available through mobile operators including O2, and you can just walk up to a web page and buy one, just like that.
For £499 you get a slimline phone with absurd specs, on paper: more powerful than many laptops (8GB of RAM, 128GB of storage). With flagship prices now well north of £600, there should be enough clear blue water between the OnePlus 5 and the rest of the pricey pack: the £700 Galaxy S8, the £650 LG G6, Huawei P10 Plus and HTC U11.
But it's an awkward spot to be in, as we'll discover. In place of the usual review format, I'll simply present the pros and cons. Bear in mind there are two OnePlus 5 models, both dual SIM with no expansion slot: the "Slate Grey" 6GB/64GB [RAM, storage] for £449 and the 8GB/128GB SKU for £499.
Why you should look at the One Plus 5
The big brand flagships are hiking their prices, in a bid to retain margin. But how much of that big brand cruft and clutter, and bleeding edge hardware do you really need? Do you need face recognition or will a speedy fingerprint sensor do? Do you really need that wraparound screen? How's that Bixby button working out for you? Samsung acknowledges that the components it include far exceed the needs of the average user, by downscaling the 2960x1440 (WQHD+) display down to 2220x1080 (FHD+). The latter is good enough for anyone, and isn't as power hungry.
With the 5, OnePlus offers a gimmick free, minimal interface that doesn't slow you down. Right from the early Cyanogen Mod days with the OnePlus One, the UX tweaks and customisations have been thoughtful and practical.
The OnePlus 5 has real capacitive buttons, and you can long-press them to add actions. A notifications slider means you don't have to fumble about in the quick settings to silence the phone.
It comes with a no frills launcher, but it practically begs you to get another. (It's the only manufacturer to make the default launcher setting so prominent.)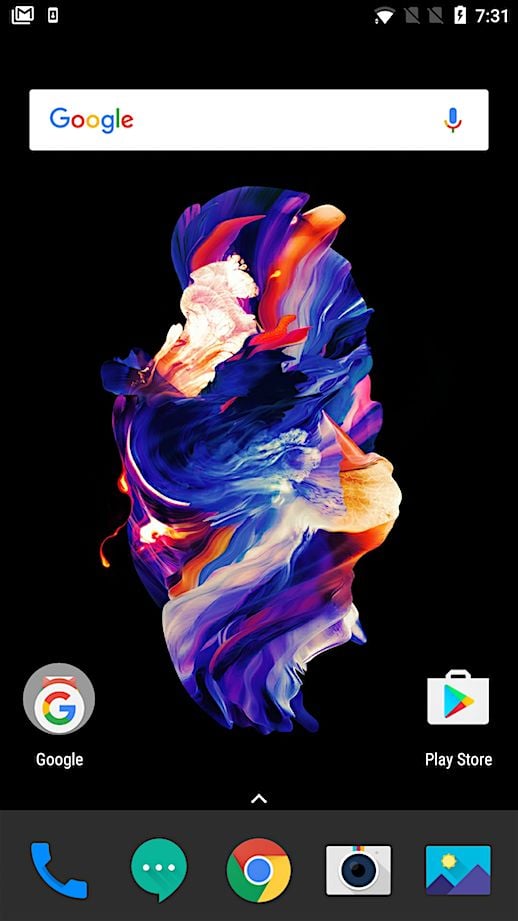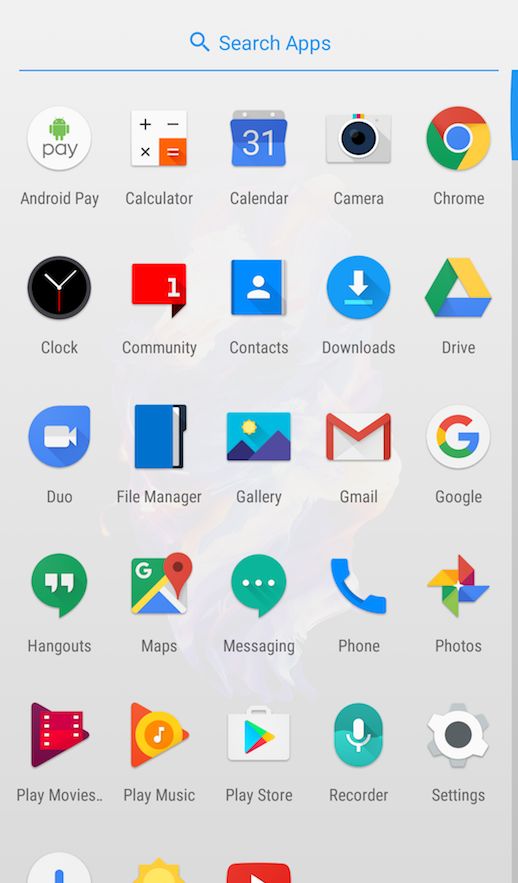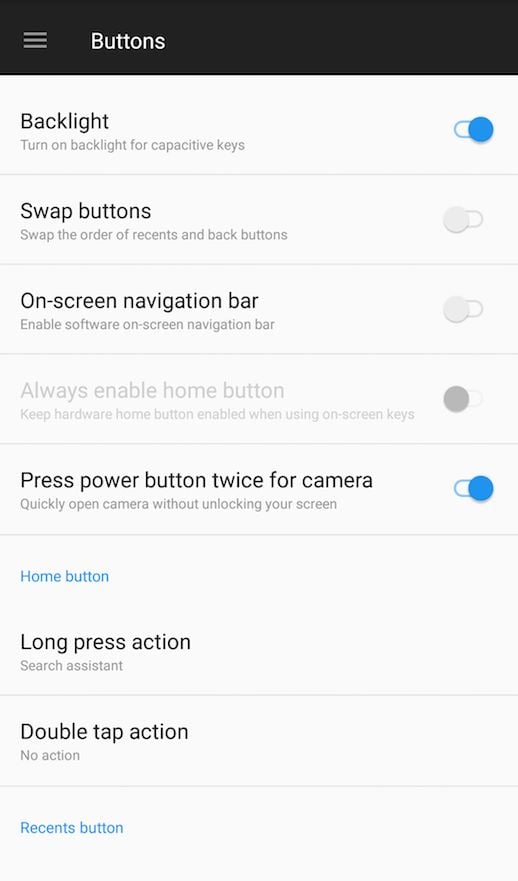 It's also feather-light compared to the hefty, costlier rivals. Even if you strap on a OnePlus cover – such as the bamboo seen in the photos here, it's still slimmer and lighter than say, the HTC U11. The OnePlus 5 is a world phone and you can rely on it supporting two SIMs. (There's no way to restrict one SIM down to 2G, which is all you need to do with your home SIM when you're travelling abroad and using a local SIM, as the preferred network band applies to both.)
The 5's 5.5inch OLED display is good, a bright and perfectly adequate 1920x1080. It's basically the same as the one found in its predecessor, the OnePlus 3T. Unlike HTC, OnePlus retains a real headphone jack. I found the phone struggled to pick up an LTE signal in known notspots but the radio performance improved after an OTA update. During the review period, I received several OTA updates from OnePlus – a sign of attentiveness. Call quality was good.
The battery life, with the capacity up a fraction to 3300mAh, surprised me. You should get a day of moderate-to-heavy use from it. This year's story in the 'Droid world is being able to get a 50 per cent charge in half an hour: several manufacturers make this claim. OnePlus, however, excels, albeit using BKK's proprietary "DashCharge". The snag here is that you need to use a OnePlus charger and cable, much you need to use a proprietary Huawei charger and the right cable to take advantage of Huawei's charging method. The rest of the 'Droid world uses Qualcomm's rapid charging.
So the story is pretty good so far. What's the catch?