Everything you never knew about mail: The Postal Museum opens
Plus: We take a sneak peek at London's other tube network, Mail Rail
---
The other London underground railway network
Opened by Princess Anne in June, Mail Rail has been transformed from a functional driverless underground railway into an immersive tourist attraction. Visitors enter what used to be the Mount Pleasant carriage depot, via a newly-built entrance on Phoenix Place in Clerkenwell.
Mail Rail was the world's first driverless automated railway – eat your heart out, Docklands Light Railway!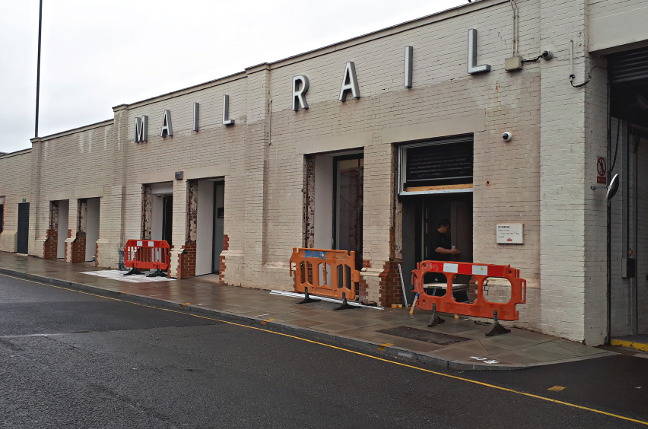 The entrance to Mail Rail on Phoenix Place, Clerkenwell. Builders were still putting the finishing touches to it when we visited
As museum head of comms Harry Huskisson explained to the visiting press, the new floor is suspended above the original rails: louvres set into the floor at intervals allow visitors to see the original oil-stained concrete and rails underneath.
Most of what you see down in Mail Rail is original equipment dating back to 1927, when the tunnels were originally dug, as explained in depth in our first feature on the place. This has been sensitively conserved; it's really not hard to imagine the place as it was when it was a working rail depot. What you see in yellow is all original.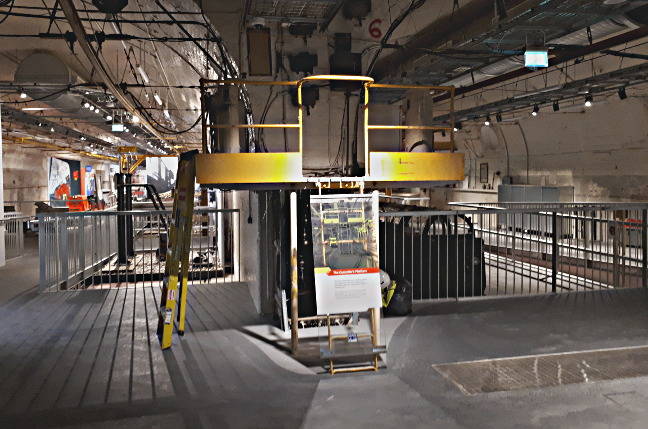 The old engineering depot inside Mail Rail's Mount Pleasant HQ
A few of the original trains, including a genuine 1920s unit, have been preserved in Mail Rail. One has also been dismantled, allowing visitors to see just how much equipment is crammed into one of them. While the trains had to fit down the exceptionally narrow-bore tunnels, in general they weren't manned.
Rail workers at each station stop would load and unload the trains by hand, a highly physical job at the best of times. There's also a small display of how mainline steam trains of yore used to deal with loading and unloading mail while travelling at full speed, courtesy of an alarming-looking system of nets and spikes.
The system ran constantly, including all the way through the Blitz despite a hit on one of the tunnels.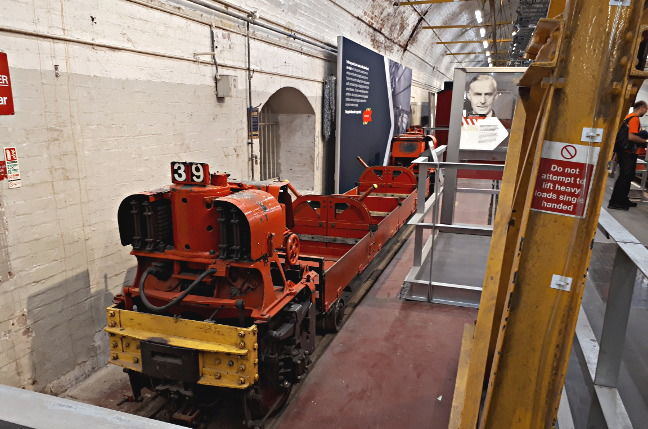 An original Mail Rail wagon inside the exhibition
The interactive part of Mail Rail is, like the Postal Museum at ground level, very well done. Many of the audio voiceovers and informational displays are voiced by actual Mail Rail engineers who worked on the system and their sense of pride shines through, in addition to atmospheric workshop sound effects that – unlike most efforts of this nature – genuinely work well.
Like the Postal Museum, there's plenty of things to keep the kids entertained, including a model railway set as used to train drivers, an interactive Mail Rail signalling simulator and even an interactive Travelling Post Office carriage, as used by 19th century posties to sort mail on the move. Race a friend and see how you get on.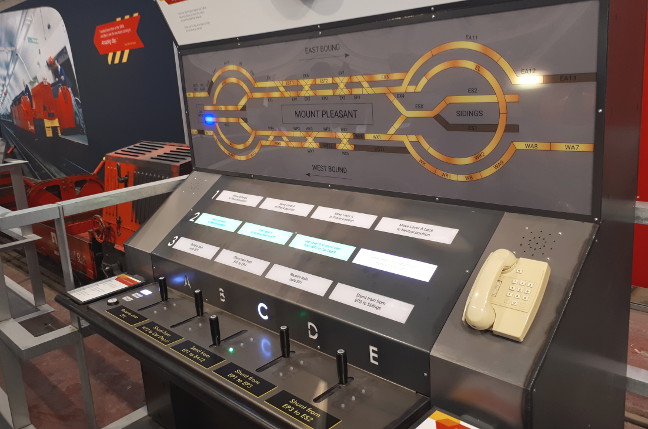 The interactive Mail Rail signalling simulator
Best of all is the actual Mail Rail ride itself. We won't tell you too much about it – spoilers! – but it is small. Your correspondent, 5'11", found the newly-built glass-topped carriages even more of a squeeze than London Underground's Central Line – even more so when a fellow journalist squashed himself in alongside. "I only do this sort of thing on the second date," I joked, which for some reason made him relocate rather quickly.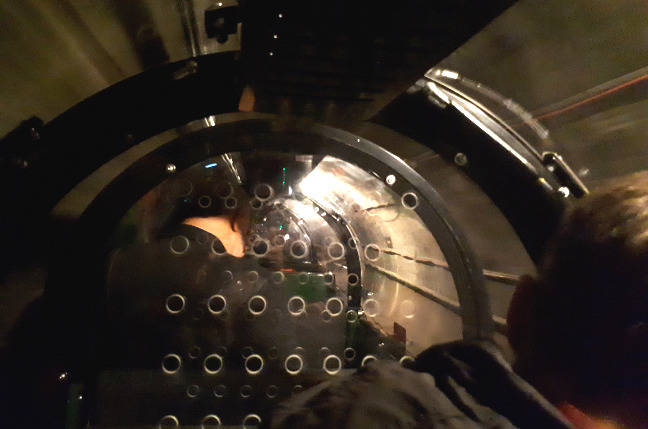 View from inside a Mail Rail carriage, facing forwards. There is a non-ride version of the tour for the claustrophobic - but note that the sides of each carriage are all entirely transparent, giving an excellent view otherwise
The ride is immersive. You travel through the original tunnels for about 15-20 minutes, getting a good overview not only of the tunnels and maintenance work required to keep them operational but also of Mail Rail itself, courtesy of sound and light displays at each station. An audio tour piped into the carriage and voiced by one of the original engineers keeps you informed about the whole place as you pass along. There's also the Mail Rail train graveyard which the tour passes over the top of.
Mail Rail and the Postal Museum are both next door to Royal Mail's Mount Pleasant sorting office and depot. The address is 15-20 Phoenix Place, London WC1X 0DA and their website is here. ®