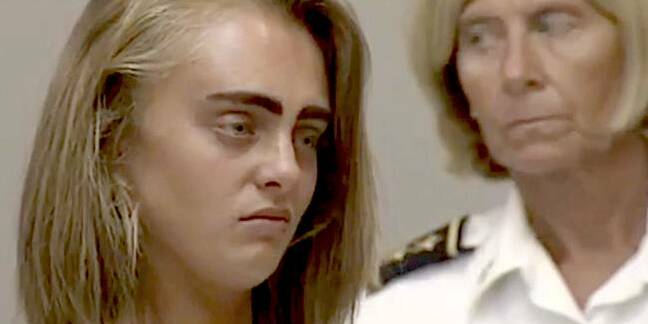 The sad case of the teenager who killed himself after being urged to do so in text messages has resulted in a 15-month jail sentence for the woman who sent the messages.
In June, Michelle Carter, of Massachusetts, US, was found guilty of the involuntary manslaughter of her boyfriend Conrad Roy.
Back in 2014, Roy had shared suicidal thoughts with Carter, who encouraged him to act on those thoughts. Among thousands of texts between the two were some from Carter, then 17, asking Roy if he had a generator that would pump carbon monoxide into his car. Another read: "When are you going to do it? Stop ignoring the question."
In sentencing remarks filmed by the Boston Globe, Juvenile Court Judge Lawrence Moniz said he felt Carter's actions were motivated, in part, by "self-aggrandizement."
He then sentenced her to "two-and-a-half years in the Bristol county house of correction," fifteen months of which was deemed commuted. Carter will remain on probation for a further five years after release.
Judge Moniz also imposed a gag order on Carter, now 20 years old, prohibiting her from profiting from her story in any way.
Carter's counsel have appealed the case on grounds that the texts were free speech, and that the state of Massachusetts lacks laws that prohibit encouraging suicide. ®
Sponsored: Practical tips for Office 365 tenant-to-tenant migration