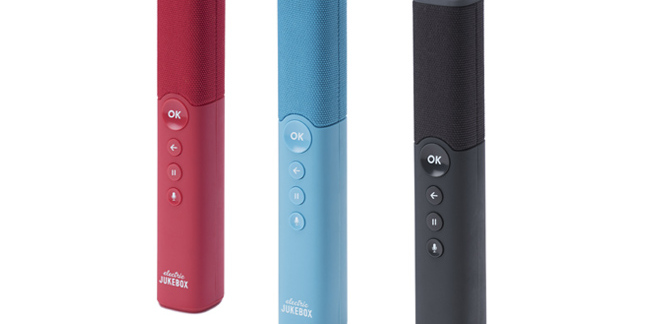 The company behind what was dubbed the "most ridiculous digital music launch in history" is rebranding its product and hoping to raise $100m by selling shares to the public.
Electric Jukebox finally launched, following several delays, last November, a year after it was first unveiled. It positioned itself as the music service for families who find plugging a Chromecast into their TV to be too difficult. The service bundled a music subscription with a £199 set top box and a remote controller reminiscent of a sex aid.
The service was the brainchild of serial music entrepreneur Rob Lewis and backed by Stephen Fry, Robbie Williams, and former U2 manager Paul McGuinness. The company hasn't revealed subscriber numbers or usage, but a blog post last week claimed that the service had brought "joy to thousands of families throughout the UK". The company has used its small companies exemption to keep detailed financial statements out of view, but said it is closing a £14m funding round.
The company, which has a relatively meagre 1,336 followers on Twitter, now refers to version one of its hardware as a "beta". Version two sees the branding shift to "Roxi" – an upgraded box/remote combo which now features karaoke and name-that-tune music trivia games.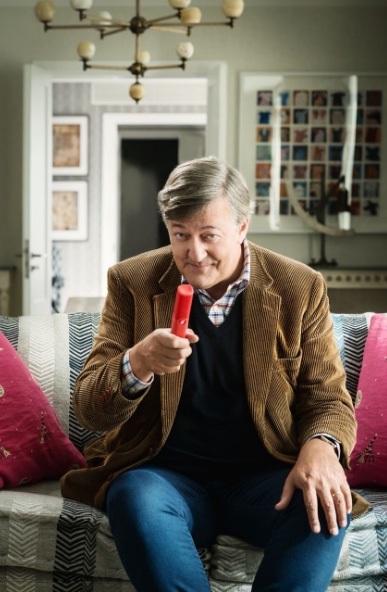 Stephen Fry brandishes version one of the Electric Jukebox hardware
"YOLO has a 41 per cent stake in Electric Jukebox and Electric Jukebox plans an IPO in the first half of 2018 with FinnCap being appointed as corporate adviser," a spokesperson confirmed.
One appeal is to draw kids away from their smartphone apps and into real world engagement. But the upfront cost remains a deterrent. Electric Jukebox asks for £199 up front for Roxi and a £52 annual subscription fee kicks in after twelve months. That's lower than comparable £9.99/month (£119.99pa) subscriptions but that means it only pays off for a long-term owner. ®
Sponsored: Practical tips for Office 365 tenant-to-tenant migration